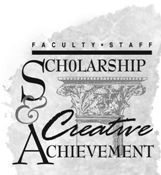 UW-Whitewater faculty and staff scholarship and creative achievements during the period July 1, 2006-June 30, 2007 will be celebrated on November 20-21 in the Crossman Gallery (Greenhill Center for the Arts). The display of books, artwork, articles, and more will be available on both days (gallery hours on Tuesday: 10am-5pm). A reception will take place on Wednesday, November 21, from 10:30 a.m. – noon. Light refreshments will be served.
This will be the 20th annual recognition of achievements from across the university. The display and accompanying bibliography include submissions from 22 academic departments (from all 4 colleges), four administrative offices, and the University Library.
The event is co-sponsored by the University Library, Crossman Gallery, Office of Research and Sponsored Programs, and Photo/Graphics.
More information, and previous years' bibliographies, are online at http://library.uww.edu/scholarship.html