Hello, my coffee lovers today we are going to be walking you through how to create a DIY pumpkin spice latte. The first thing that I did was look on Pinterest for a recipe. The recipe I found called for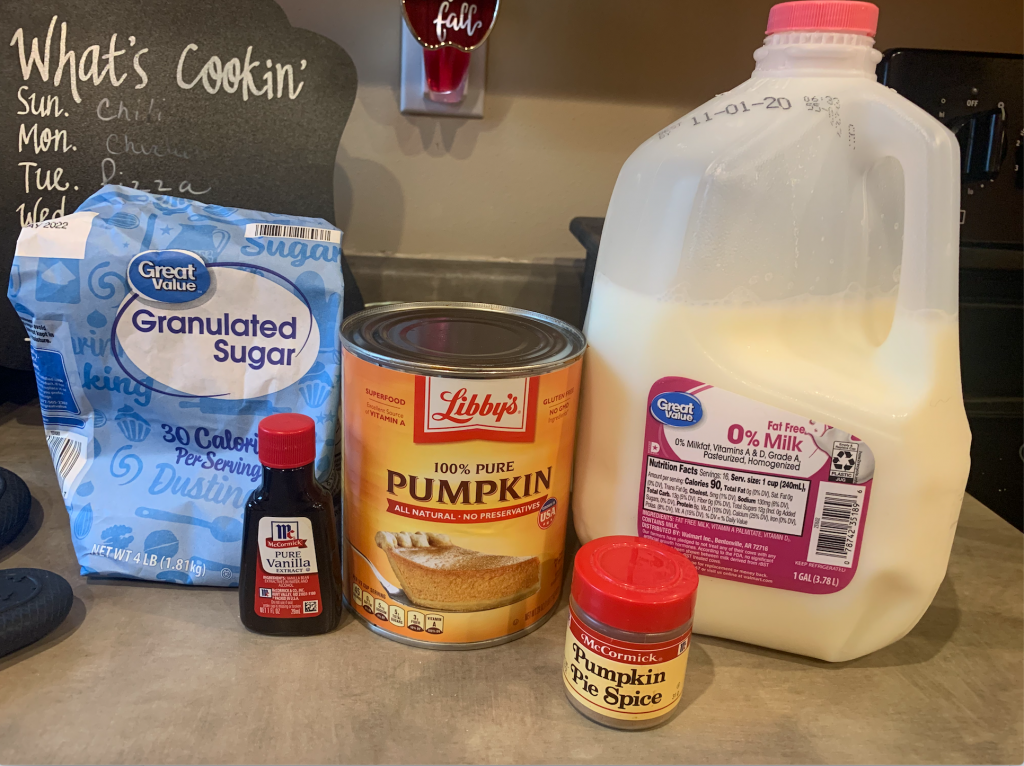 2 cups of milk
1/4 cup of pure pumpkin
1/4 cup sugar
1 tsp vanilla
1 teaspoon pumpkin pie spice
1 cup of coffee
Optional caramel syrup, cinnamon, whipped cream for garnish
First, you pour two cups of milk into a saucepan.
Next, you add 1/4 cup of pumpkin puree, 1/4 cup of sugar, 1 tsp of vanilla, and a teaspoon of pumpkin pie spice to the saucepan.
You then turn on a low to medium heat and whisk the ingredients until it starts to bubble.
Lastly, you brew a cup of coffee in your favorite mug and add some cool whip, and personally added some cinnamon to the top! An enjoy!
Personally, I really enjoyed this. it was fun and easy to make. If you are looking for more fun recipes check out my Pinterest board called coffee blog!