By: Aaron Xiong
From growing up and playing tennis in the capital of the U.K, few would've expected Emma Raducanu to make as big of a leap as she did earlier this month at the U.S Open. After claiming her maiden grand slam title without dropping a set, the rise of Emma Raducanu took the tennis scene by storm after her infamous Cinderalla story.
In what was her fourth main draw on the WTA tour, the young 18 year old had to go through qualifying in order to make the leap into the front draw of the U.S Open. By making it through the qualifying rounds, Raducanu became the first qualifier man or woman, to win a major. On her road to the title, the Brit defeated 2021 Olympic Gold Medalist Belinda Bencic in the quarterfinals and Greek heavy hitter Maria Sakkari in the semifinals. Reaching the final of her second grand slam main draw tournament, Raducanu set up an all teenager final against Canadian Leylah Fernandez. This would be the first all teenager final since the 1999 U.S Open where tennis legend Serena Williams defeated former world number one Martina Hingis of Switzerland.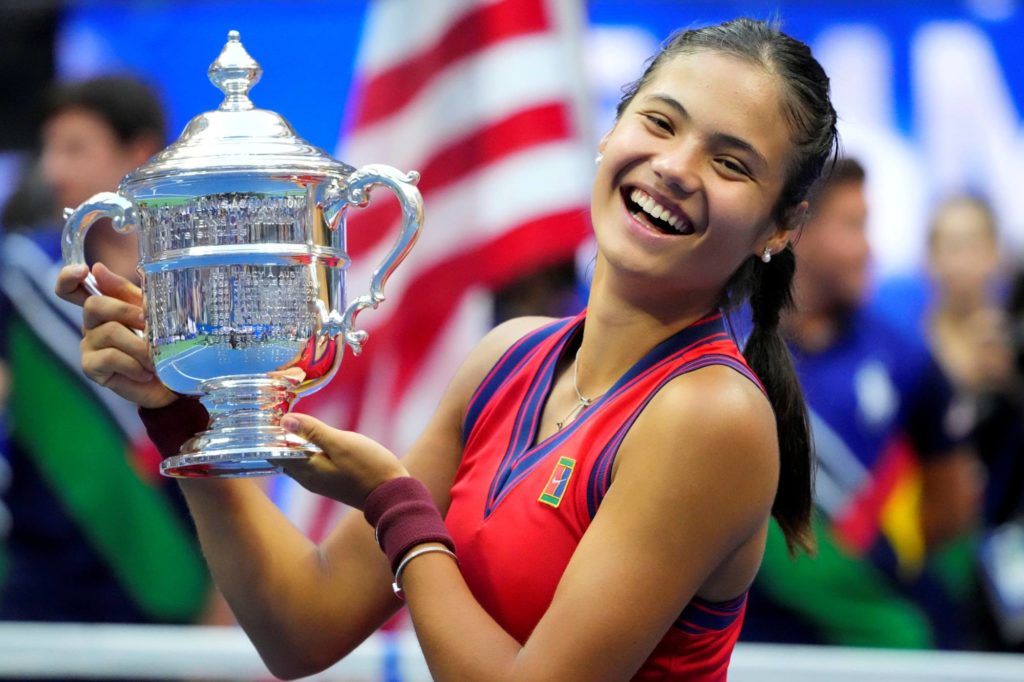 Despite both teenagers reaching their first grand slam final, neither backed down from the spotlight, producing incredible shots and rallies point after point. With very different playing styles, it was Raducanu who eventually prevailed as champion due to her heavy groundstrokes and powerful serving. Following her win at the U.S Open, Emma Raducanu became the first British women to win a grand slam since Virginia Wade won the 1977 Wimbledon Championships. Bringing glory to her country once more, Raducanu joined an elite group of British grand slam winners that include the likes of Andy Murray, Fred Perry, and Virginia Wade.
In what was definitely the story of the 2021 U.S Open, Raducanu had entered the spotlight as one of tennis' bright young stars. In the days to follow, Raducanu would see an increase in social media following from fans across the world boosting her Instagram to 2 million followers and counting. She would also go on to dawn a special Chanel outfit at the 2021 Met Gala.
Looking to build on what was most definitely the win of her career, Raducanu looks to Indian Wells where she will playing in another main draw of a tournament.