By Jessica Sponholtz, Digital Marketing Intern
I'll be the first to say that the year of 2020 was eye-opening for me in terms of the racial injustices faced by people of color, especially Black Americans. I've always been relatively informed of recent hate crimes and major events involving racism, such as the murders of Trayvon Martin and Michael Brown. However, after the world shut down some of our usual distractions and George Floyd was brutally murdered by a police officer in Minneapolis just a couple months later, the whole world, including myself, was forced to finally pay attention. Protests erupted all over the world in defense of Black lives and the movement became shockingly polarizing as the phrase "Black Lives Matter" became more politically charged than ever before. We learned about the stories of Breonna Taylor, Philando Castille, Eric Garner, Ahmaud Arbery, Tamir Rice and so many more individuals who mercilessly lost their lives at the hands of injustice, seemingly for the "crime of being Black."
Millions of Americans also started asking, "How can we help?" We took to the streets in the form of protesting, signing petitions, sending donations, and educating our fellow citizens regarding the history of racism within our nation. As the momentum died down and other worldly news took over our screens, it became apparent that many instances of activism were simply performative. The challenge we all face is to stay engaged in the work of "antiracism," as Dr. Ibram X. Kendi identifies it, as simply being "not racist" is passive and we need active antiracism to fight for social justice.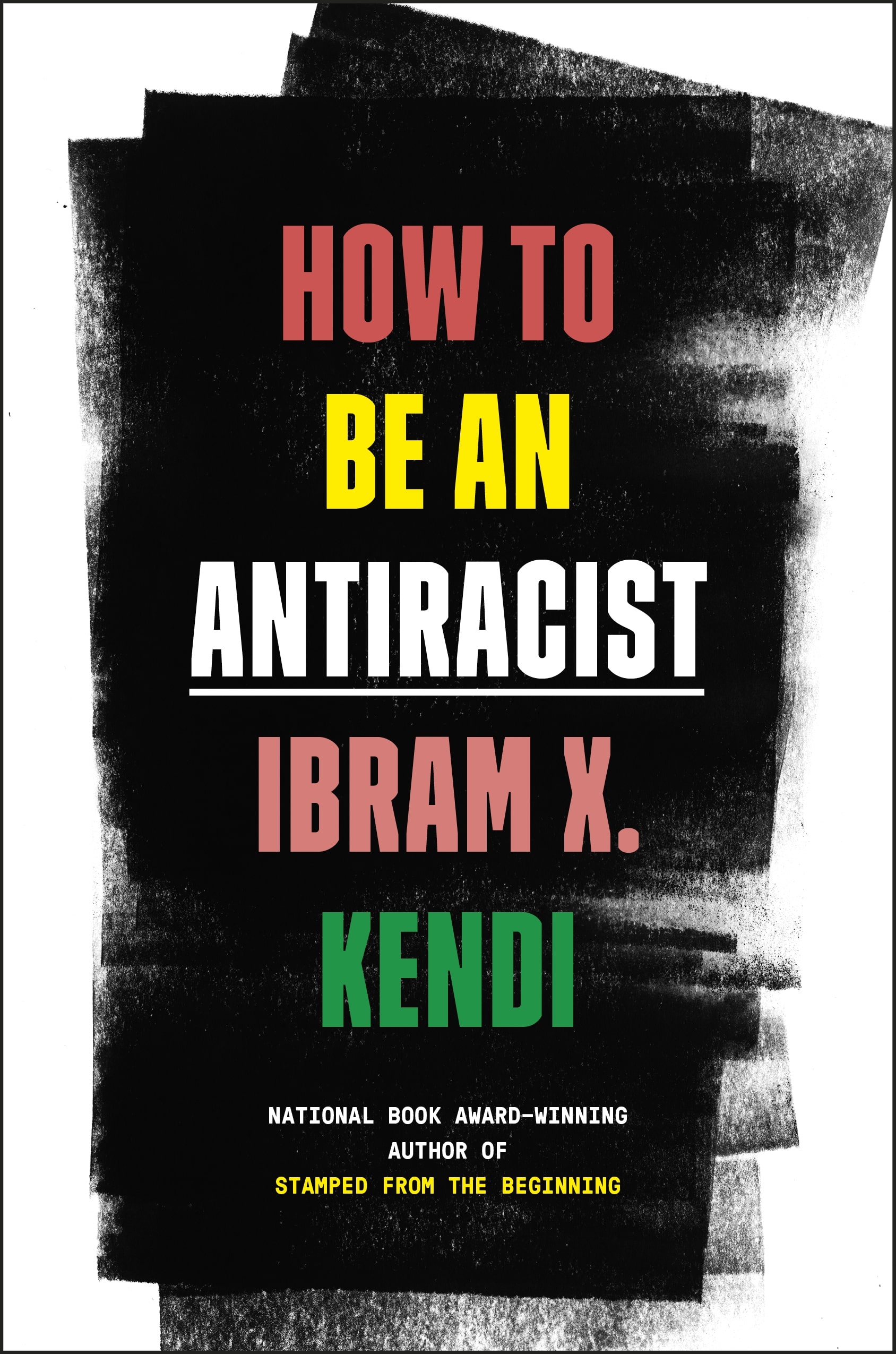 The UW-Whitewater Sustainability Office set an intention to educate allies through a marketing campaign targeting environmental racism and social justice initiatives throughout Black History Month. As we reach the end of Black History Month 2021, we want to reflect on the information we've learned and the feelings we've experienced. Here are just a few examples of systemic racism faced by Black Americans:
Lower employment-population ratio
Higher unemployment rate (especially during COVID-19)
Under-representation in high-paying jobs, corporate hierarchy, government, etc
Wage and income disparities
More likely to get denied for loans
Low home ownership rate
Disparity in healthcare and education
Higher imprisonment and incarceration rates.
https://www.businessinsider.com/us-systemic-racism-in-charts-graphs-data-2020-6
In addition to some of these familiar measures, environmental racism is one of the many ways systemic racism is practiced in our society. According to the NAACP, "race is the number one indicator for the placement of toxic facilities in this country." Environmental racism is just as prominent as other forms of discrimination, and can be found in the forms of:
Higher exposure rates to air pollution
Lead poisoning (ex: Flint, Michigan)
More likely to experience the effects of climate change such as extreme weather and natural disasters
Higher rates of water contamination
Neighborhoods more often located in and/or near landfills, hazardous waste sites, and industrial facilities
Food deserts
https://cejapower.medium.com/defining-environmental-justice-communities-using-calenviroscreen-in-state-policy-4d1f350b3207
When we think of real-life examples of environmental injustices and racism, certain communities such as Flint, Michigan, Warren County, North Carolina, and Cancer Alley, Louisiana come to mind. However, from oil refineries and air pollution to neglected water systems, public health around the country is jeopardized by negligence and discrimniation in the form of environmental hazards in many communities, disproportionately affecting communities of color.
Environmental justice is the solution to environmental racism. The Environmental Protection Agency (EPA) defines environmental justice as "the fair treatment and meaningful involvement of all people regardless of race, color, national origin, or income, with respect to the development, implementation, and enforcement of environmental laws, regulations, and policies." Policies that promote environmental justice will help us address the impacts of environmental racism and there are several organizations working toward these goals. For example, Green Action is an organization dedicated to health and environmental justice through cleaning up contaminated sites, protecting sacred land, and securing clean air and water for all. They define environmental racism as "the institutional rules, regulations, policies or government and/or corporate decisions that deliberately target certain communities for locally undesirable land uses and lax enforcement of zoning and environmental laws, resulting in communities being disproportionately exposed to toxic and hazardous waste based upon race."
As part of our environmental and social justice campaign during Black History Month, our podcast hosts, Ashley Roscoe and Gabby Pogantsch, interviewed a couple of people who play a big role in equality and diversity on campus. Episode 2 features an interview with Dr. Kenny Yarbrough, UW-Whitewater's Chief Equity, Diversity, Inclusion Officer. Dr. KEY encourages members of campus to take accountability to the next level and call out injustice when we see it. He shares his thoughts on intersectionality, defined as multiple social identities residing in one person.
In episode 3, our hosts sat down with Jaida, an executive-board member for Black Student Union (BSU) on campus. Jaida goes into the history of BSU and how it inspires her to take on this leadership role through events such as the Unity Walk and her position on Whitewater Student Government. She talks about her role as an advocate for minority students and the importance of accountability in predominantly white institutions. Stay tuned for the "Say Their Name" exhibit featured in the Roberta's Art Gallery during April.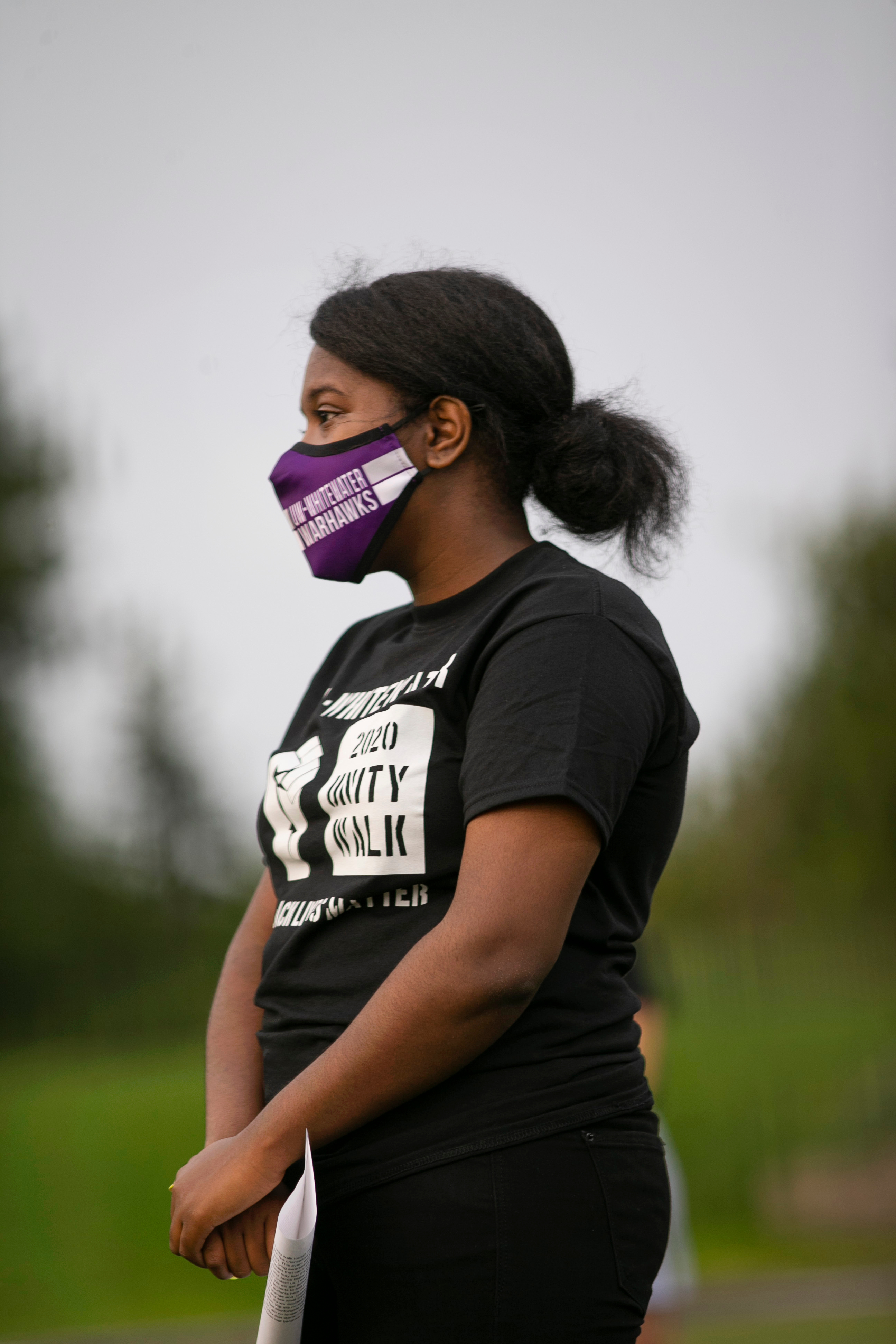 Education and activism play a huge role in dismantling systemic racism, but is often just the starting point for antiracist actions. For example, monetary donations benefit local organizations who help disadvantaged members of our communities. If you have the resources, please consider researching and supporting any of the following local organizations:
Most importantly, the work of an antiracist does not end on March 1 of every year. Black History Month is an important recognition of what African-Americans have faced through the legacy of slavery and unequal treatment throughout the course of our country's history. Even now, we find this work must continue in earnest. We hope the content we shared in February is just a starting point for those that follow our digital platforms to find other ways to get involved in the fight for environmental justice. Commit your time, money, and voice to this cause by maintaining active involvement as an ally and advocate for social justice by connecting with the great organizations that focus on this work, but don't just leave the work to them. We all need to fight for this change, for a more just and sustainable world.