MLS Weekly: behind the Screen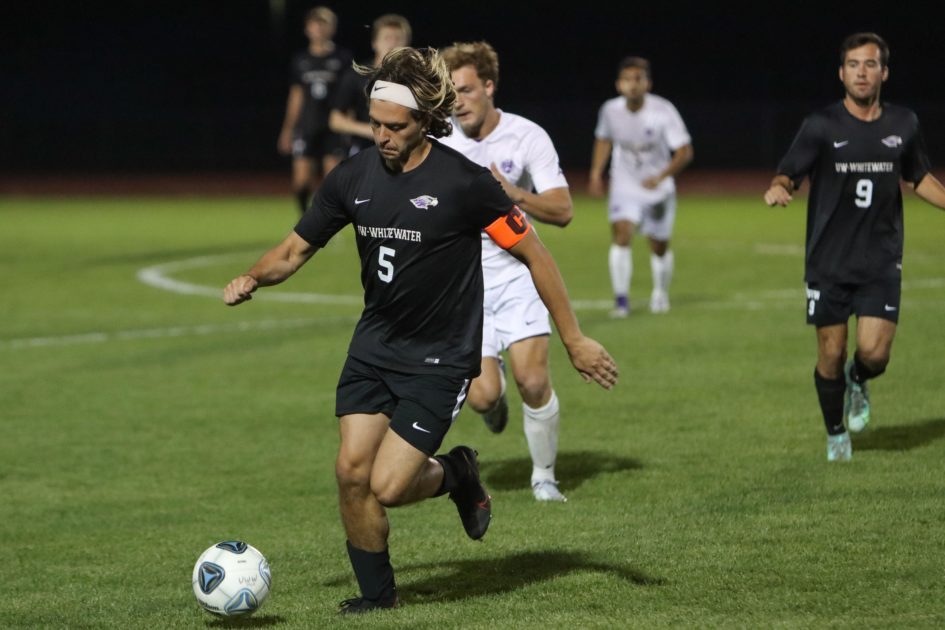 Hello, my name is Joey Pumo and I am currently a 5th year senior at the University Wisconsin-Whitewater. Yes, I know, I am still here. I have my reasons for staying and I do not regret them in the slightest, but my biggest reason is that I still had one more year of eligibility to use. In the spring of 2017 I committed to play soccer here at the college level and I have been here ever since.
Soccer has been the biggest part of my life since I started playing it at the age of 4. I grew up in Waukesha, Wisconsin playing for my local club which is now known as SC Wave and I attended and played at Waukesha North High School. I got to travel all over the U.S. and even won a long overdue Wisconsin State Championship with my club team when I was 17. In high school soccer I was All-conference and All-State my senior year, finishing as my schools all-time leading goal scorer. Now, I am a captain of the team here and playing my final season before I hang up my boots.
So I am sure you assumed that since I have been playing for awhile that I also watch it too. You'd be correct, I love watching soccer. I watch everyones favorite leagues such as the Premier League (toon army), La Liga (visca barca), Champions League (I know that it's a tournament), but the league that is heavily underrated and overhated that I love watching the most is Major League Soccer. This is the United States top flight division in soccer. I didn't become a big fan of MLS until 2017 when the greatest soccer club joined the league as an expansion team. The city of Atlanta got a soccer team and they captured my heart in their very first game ever as a team. From their quick counter attacks to their flashy players, this team played the most exciting soccer I have maybe ever seen. From that day on I have tried to catch as many of their games as possible.
The more and more invested I got into this team the more and more I found myself getting invested in the league. I can honestly say I watch more MLS than any other league around the world. Now if you know anything about soccer you are probably wondering how I watch it because everyone always gotta hate on the MLS for NO reason. The league is only 26 years old and it is still developing. The league has had unreal progression in its short life and it's doing a great job getting Americans excited about soccer. Unlike everywhere else soccer is not the most popular sport in the United States. The rest of the world likes to look down on the United States for having a "famers league" but nothing makes me more angry then when U.S. soccer fans say talk out their neck about MLS. I personally believe you cannot call yourself a US soccer fan if you do not like or appreciate the MLS. It is still developing and is younger than every other league around the world. The league has some serious quality that many people over look just because of where the league is played. Luckily I am here to dazzle you with what is going on around the league. You can expect my picks for games of the week, players of the week, standings, stats, and much more.
A personal, yet lofty goal of mine, is to try and change Americans and the rest of the worlds view on soccer in the U.S. The MLS is turning corners and catching eyes of many and I want to be able to share this content with everyone so they can see how special this league really is. This blog is just the first step of achieving my goal and hopefully you all enjoy reading it as much as I enjoy writing it.
Thank,
Joey Pumo