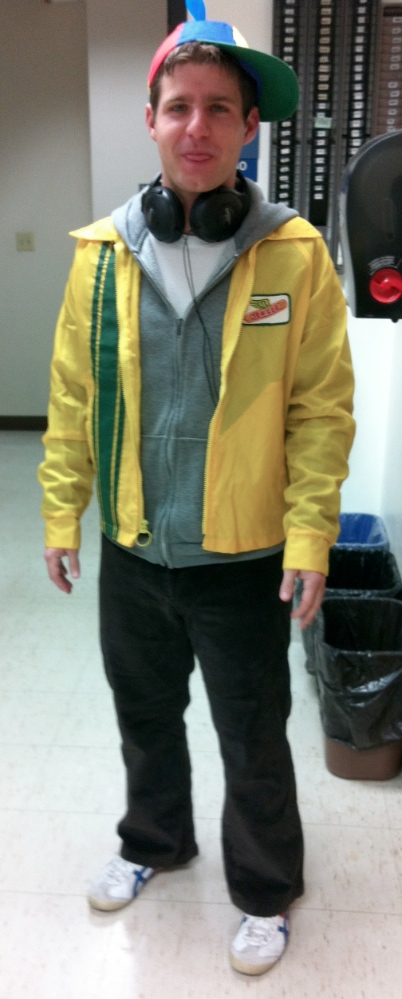 That's right! I decided to dress up this year, and I want to see if anyone out there can guess my costume. I'm not going to lie – it's pretty obscure. However, I'll give you some hints in order to possibly figure it out.
I'm a character from a 1995 movie.
The movie features a girl that is forced to get a job surrounded by books.
The actress that plays the main character is known for her roles in indie films.
I'm dressed up as her roommate.
If you can guess my character's name by the end of the day, you get a free Go to HAL t-shirt!
UPDATE
We have a winner – Samantha House figured out that I am Leo [played by Guillermo Diaz], Mary's DJ roommate from the movie Party Girl. Do you see the resemblance?
Thanks to Peta for finding the image!