Back to school season is upon us! Moving back around campus means many opportunities to decorate your space. If you are a plant person, this DIY Plant Pot decorating craft would make the perfect newest addition to your back-to-school space.
Necessities:
Terracotta plant pot
Acrylic paint
Paint brushes

One larger brush (for the tape method)
One smaller brush (for the stencil method)

Masking tape and/or stencils
Newspaper or something for your crafting station
Step 1:
Paint your plant pot with a base color. This step is pretty optional, but if you want to cover up the brown color of the pot and have a nice uniform base, you can choose to paint it all one solid color. I chose to paint mine white, which needed multiple coats of paint. Let your coats dry in between of course. A rough thirty minutes in between each coat works well.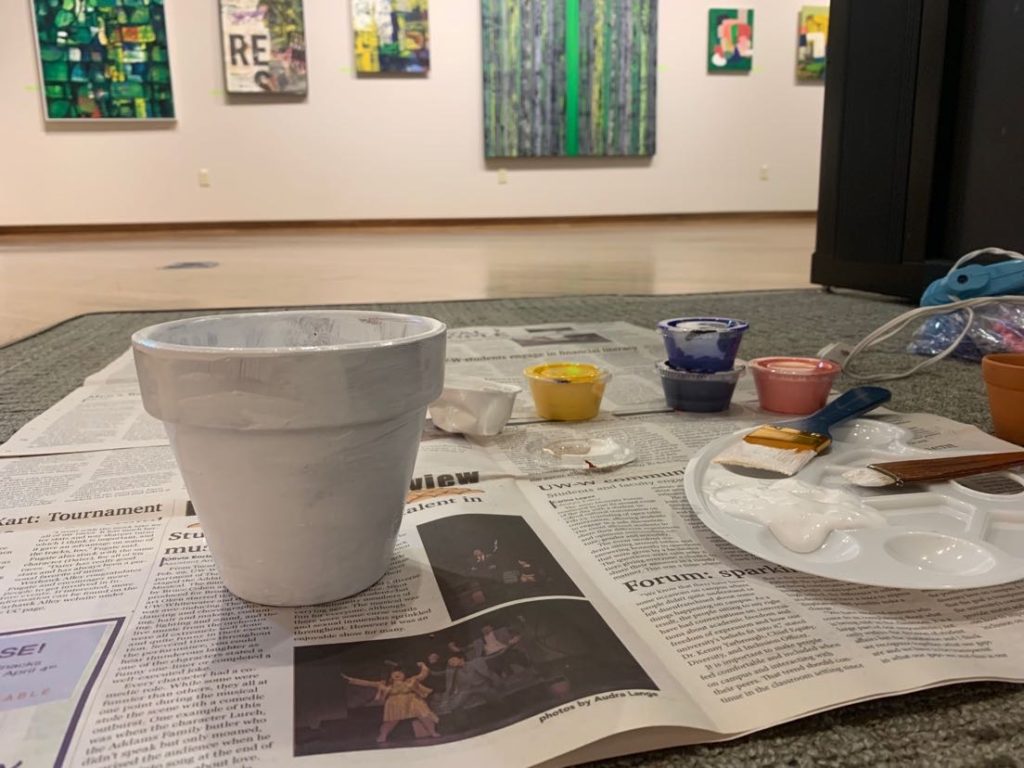 Step 2:
You can choose to use a stencil, tape, or both!
For stencil:
Stick your stencil on to your pot. You can even secure this with tape if necessary. Once you have it in place, paint in the hollow space of your stencil! That's it! Leave your stencil on your pot after painting until that layer of paint is dry as well.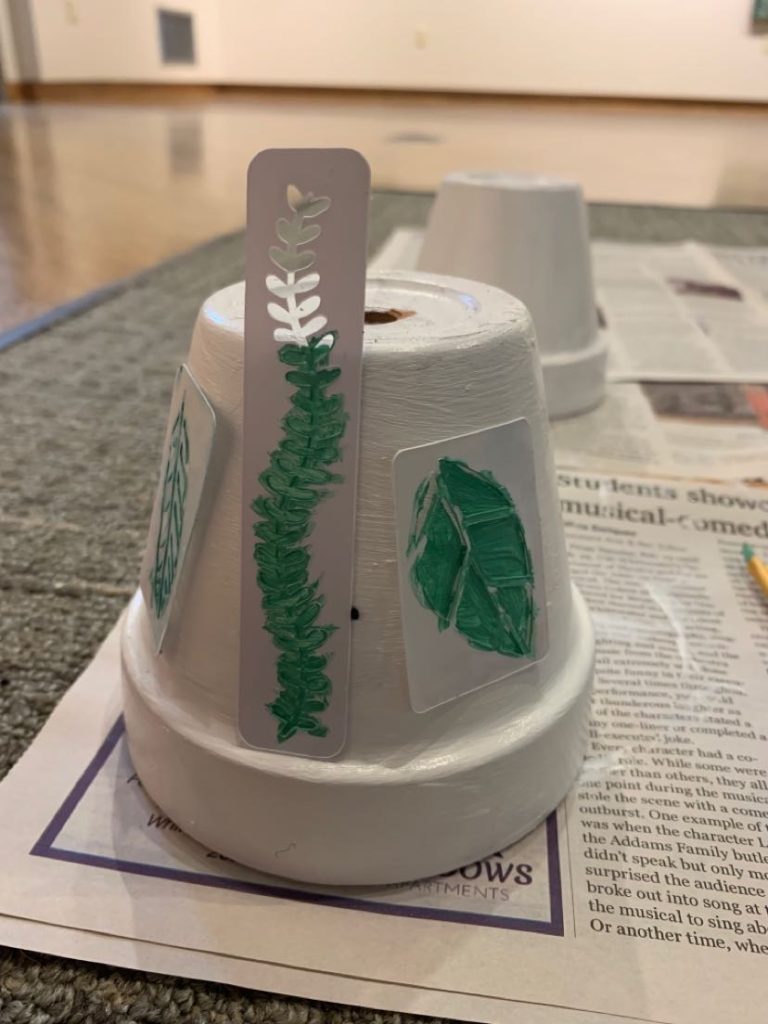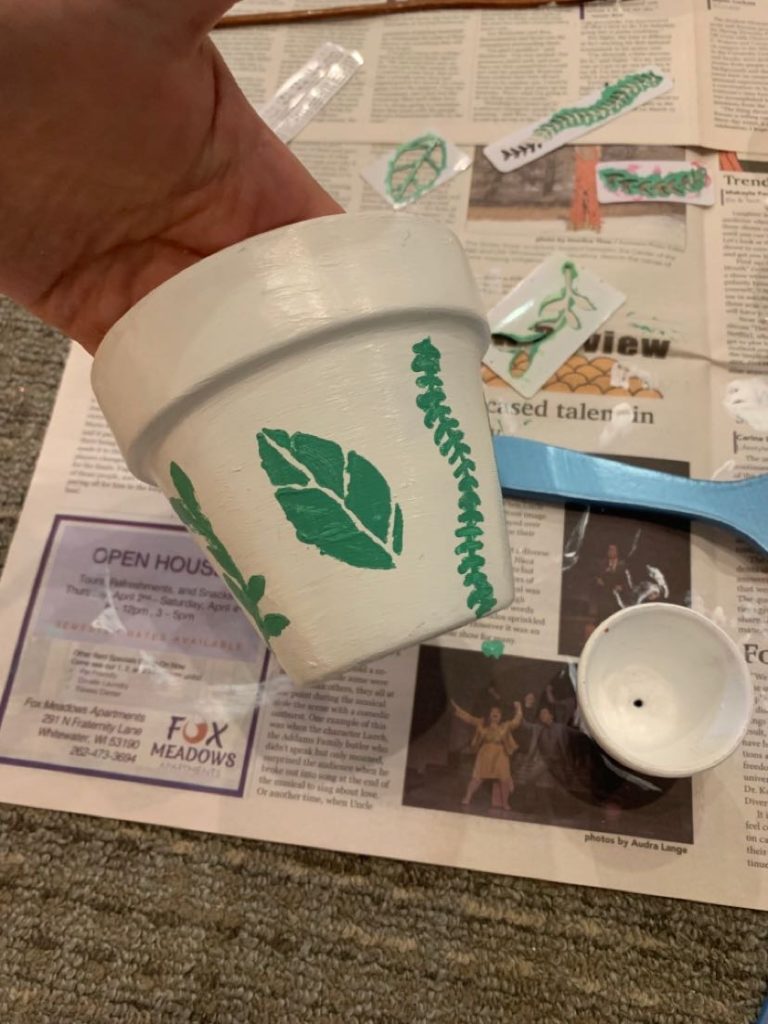 For tape:
First of all, make sure your base coat of paint has completely dried before you start the taping step.
Step 1:
For my specific design, I cut out skinnier pieces of tape and arranged them on my pot. For example, I vertically cut each piece of tape into thirds.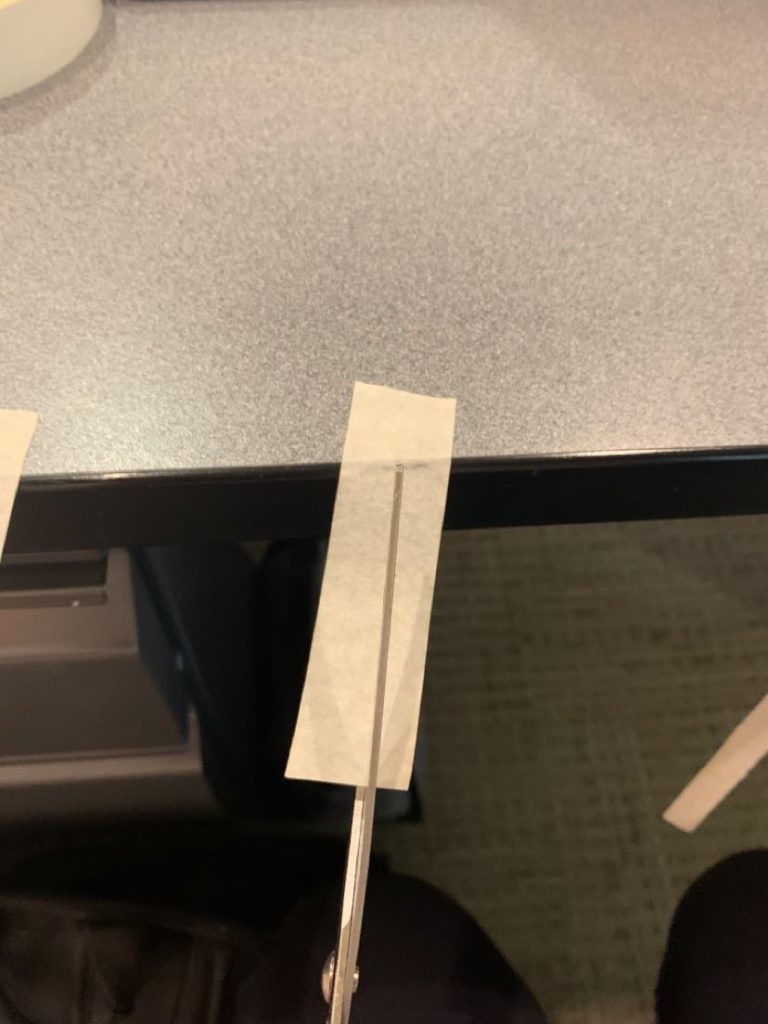 Step 2:
I first started by placing the tape in a vertical line down the pot, and repeated that step until I had lines all across my plant pot, with about an inch in between.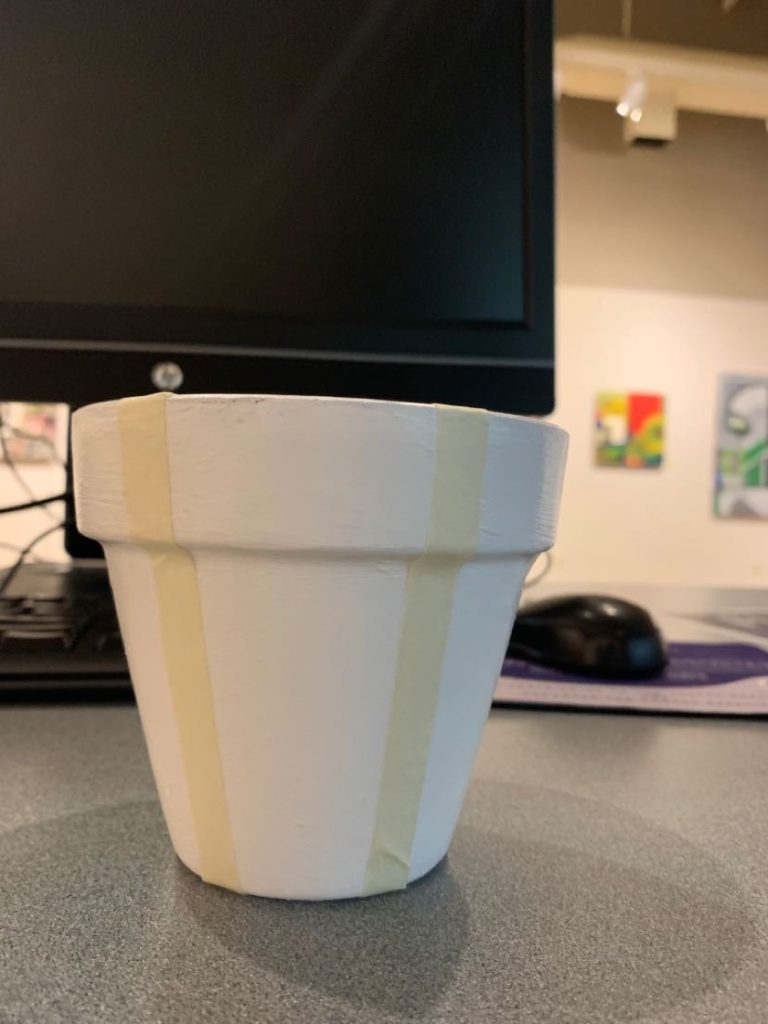 Step 3:
Once I had those down, I added lines going diagonally in between each of the main vertical lines, for a striped like effect. See my picture for example! I wasn't trying to make this design perfect, and embraced the more unique effect this gave.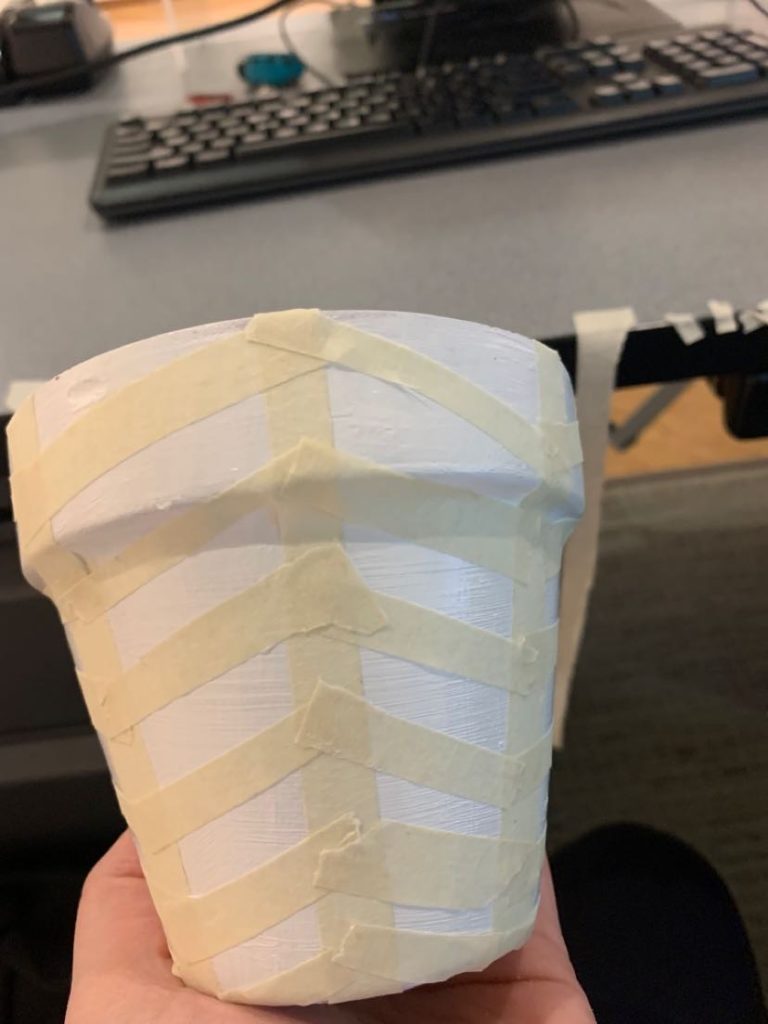 Step 4:
Once you have your whole pot lined like this, you are ready to paint your pot with another color! Because of the tape design protecting sections of your first coat, you can go ahead and paint your whole pot, even over the tape. I chose yellow for mine, it turned out great!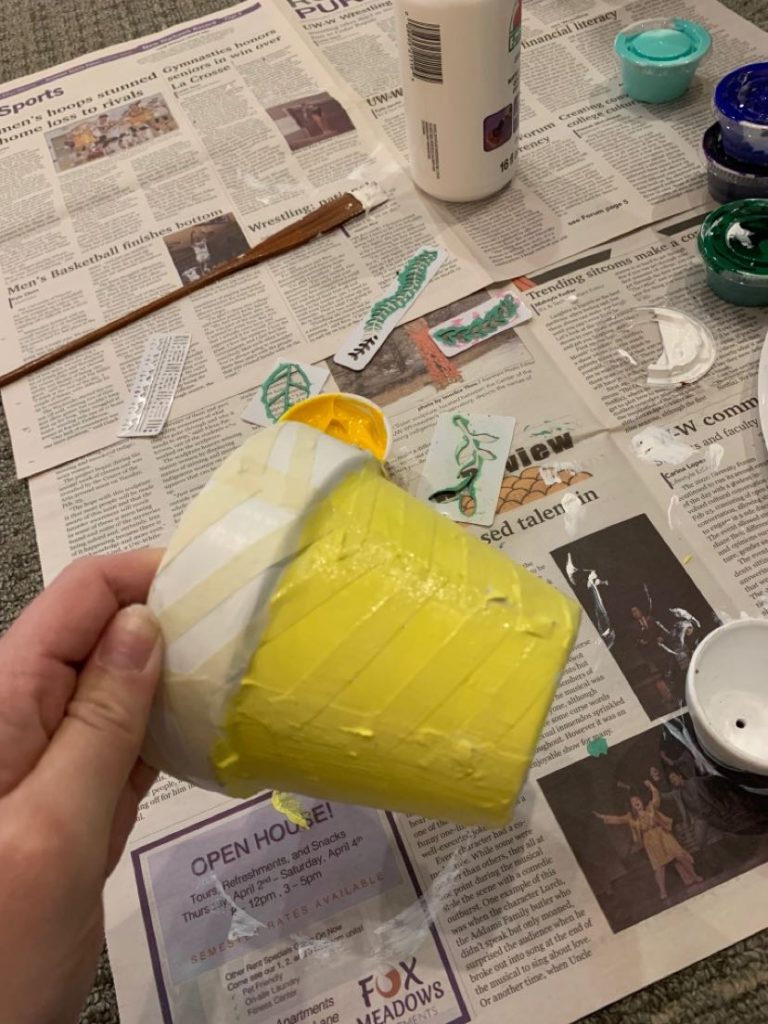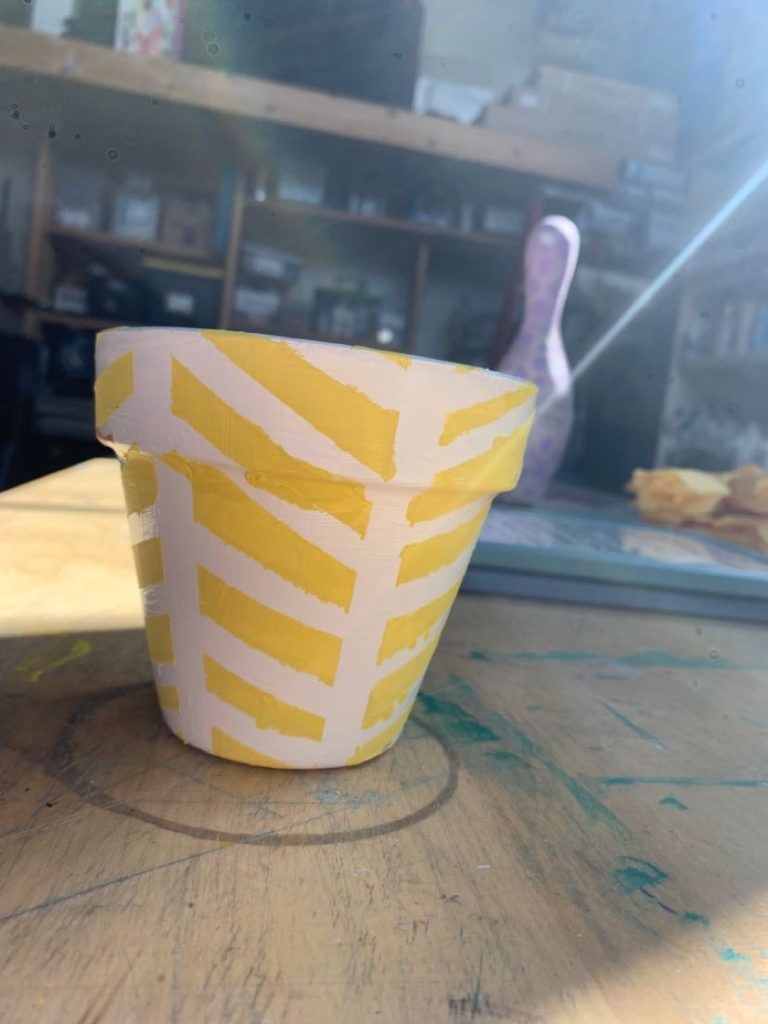 There you have your own customized plant pot! Now get outside and pot a plant in your brand new DIY plant pot. Feel free to do this craft on your own, or with your roommates, friends, or classmates. Have a great school year, and as always, just keep crafting!