Necessities:
Scrapbook paper
Scissors
Ribbon/string
Hole puncher
What are your plans for the Fourth of July? If you're looking for a way to decorate, look no further! Here is a perfectly fitting craft for this month!
Step 1:
Pick out some festive scrapbook paper to cut out! Cut that paper in half vertically. Once you have your paper cut in half vertically, fold your paper in half the short way and then cut along the fold. Follow along with my pictures!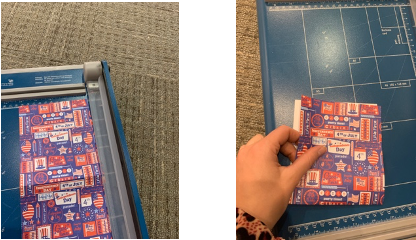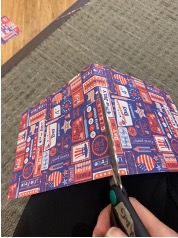 Step 2:
Fold the corners in so the paper makes a triangle. This will be your stencil! You can now use this triangle to trace your other triangles out on your paper. Repeat the tracing and cutting until you have many triangles.

Step 3:
Once all of your triangles are cut out, use a hole puncher to punch holes in the paper so you will be able to thread the ribbon through them!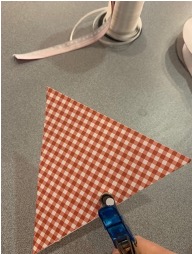 Step 4:
Once you have threaded all your paper through the ribbon, space out your paper and you're good to go.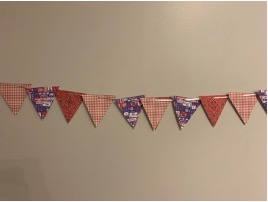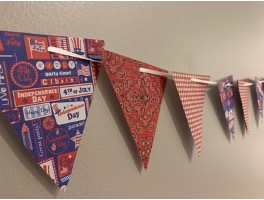 Now that you have your Fourth of July garland made, you can hang it on the wall, in a doorway, on a table, or wherever you want to add a festive touch!
I hope you take the time to make this quick and easy craft for this fourth of July! Have a good holiday!