Spring is finally here in Wisconsin! Are you looking for a way to incorporate spring into your crafting? Well, here is a craft that is perfect for older kids. I'll be showing you how to make spring paper flowers.
Necessities:
Paper
Scissors
Tape
Pipe cleaner
Step 1:
After gathering your paper, start cutting it into strips of about two to three inches wide. Once you have those strips cut, start cutting squares out of that strip of paper. Then, take both corners of that square you just cut and fold them inwards, so they meet in the middle like so. Tape these corners down! These will be your pedals to your flower.
Step 2:
Once you have your flower pedal, wrap the pedal around your pipe cleaner, taping to secure as you go.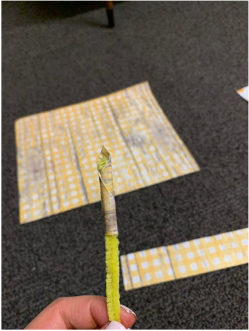 Step 3:
Repeat steps two and three to make each pedal. Tape each pedal on to the pipe cleaner next to the one you had previously taped on. After a while, you will see a flower start to form. You can make more pedals for a bigger rose-like flower, and can make less pedals for a smaller tulip-like flower.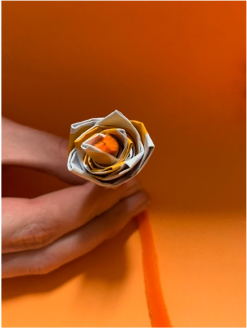 Step 4:
You can make multiple of these flowers so you have a collection, and can even put them in a little vase or jar! Or, you can use this newly made flower as a cute pencil/pen topper! Just wrap or tape the pipe cleaner around the utensil.
This craft is the perfect decoration for the spring time, and a perfect decoration for older kids. You now have your own unique flower and pencil topper. Happy spring, and just keep crafting!