In this digital age, going the extra mile means a lot to your friends and family. There is no better way to do that, while also saving money, while also saving money, by making your own cards! These cards can be made for the holidays, thank you's, birthday's, or just because. All you need is a little patience and you can make simple, sweet, and adorable cards. This craft is perfect for anyone and any age too!
Necessities:
Paper
Pencils/Markers/Pens/Paint

I will be using pens for today's examples!
Optional Materials:
Scissors (created varied sizes and shapes of cards)
Step 1: Determine what size card you would like. I personally like smaller and simpler cards, so I fold my paper horizontally (hamburger style) and then cut that in half.
Step 2: Pick a theme! Is it holiday, birthday, or thank you themed?
Step 3: Think about the person receiving it. What is their favorite color? Or favorite animal? Really think about how you could potentially customize your theme to your receiver. For example, if you are making a holiday card with a snowman, make the scarf their favorite color.
Step 4: Get to drawing and find a good pun or saying! Personally, little puns can make the world of a difference in a cute, little card.
***See below on how to draw some simple designs!***
Snowman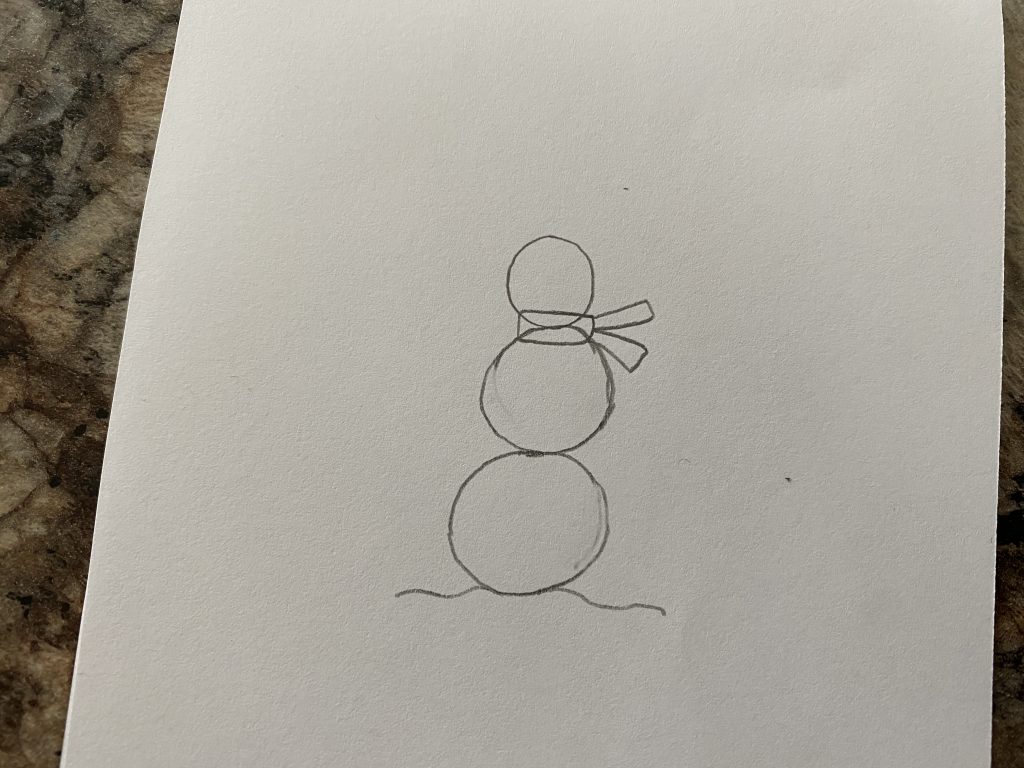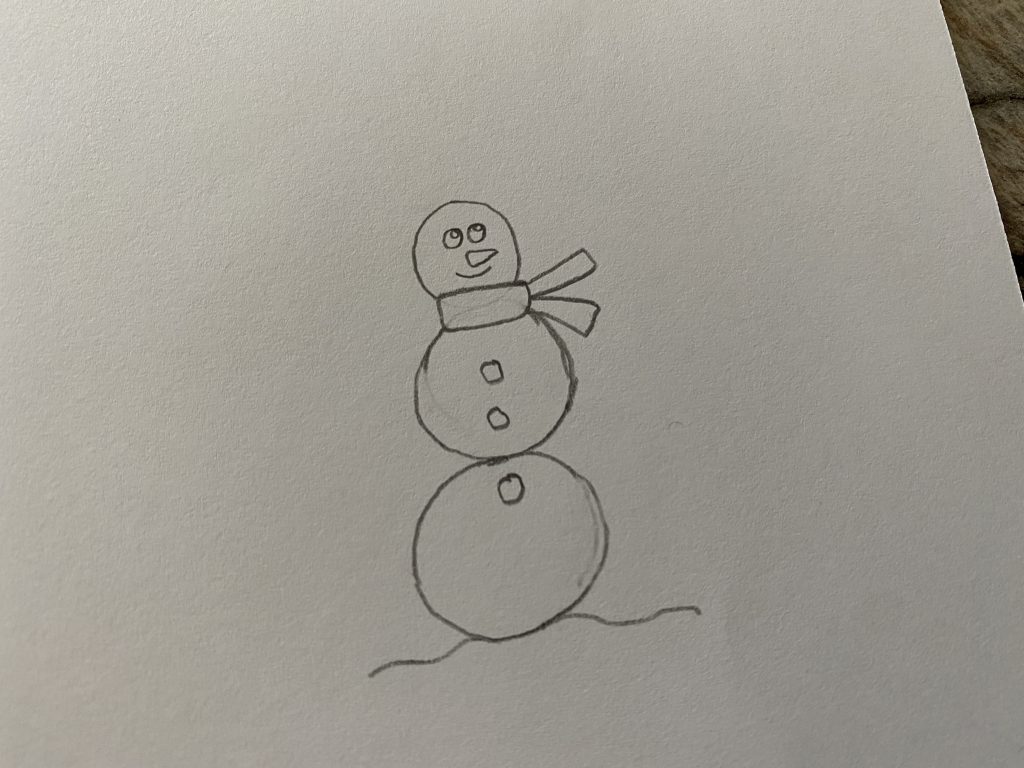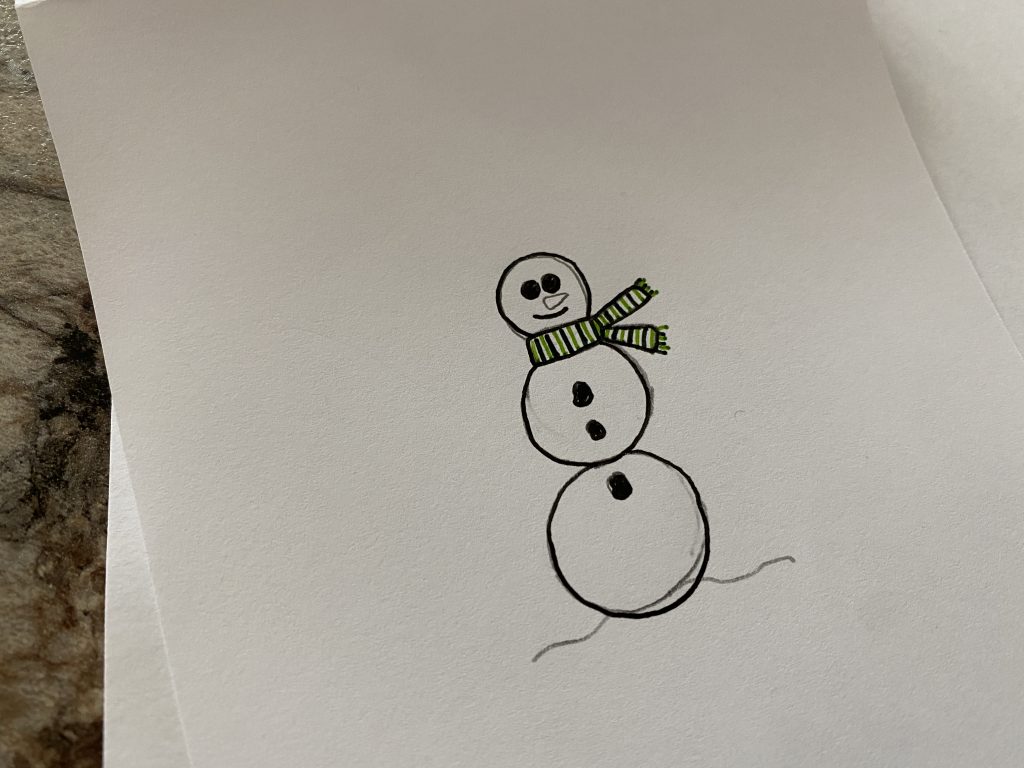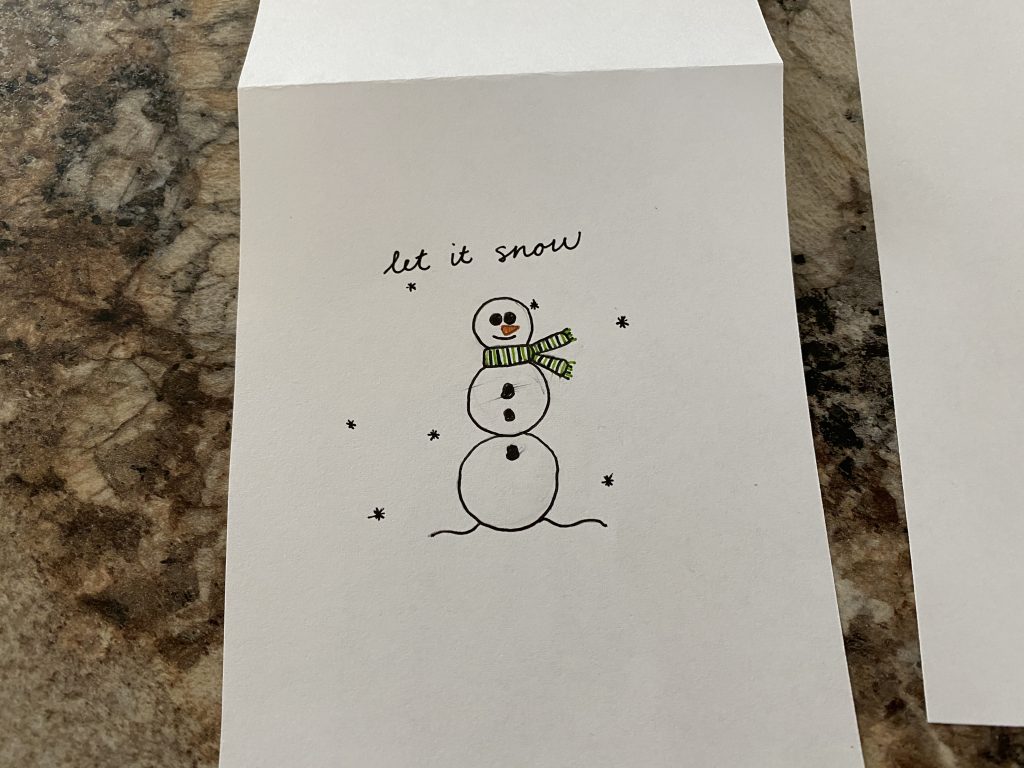 Thank You
Happy Birthday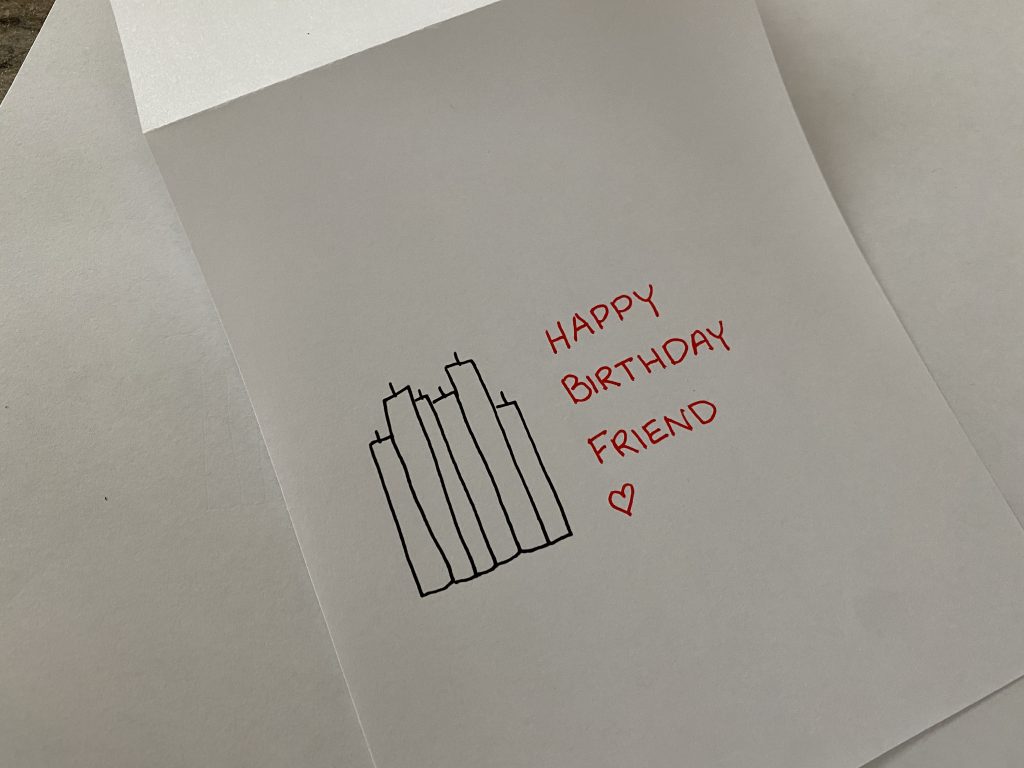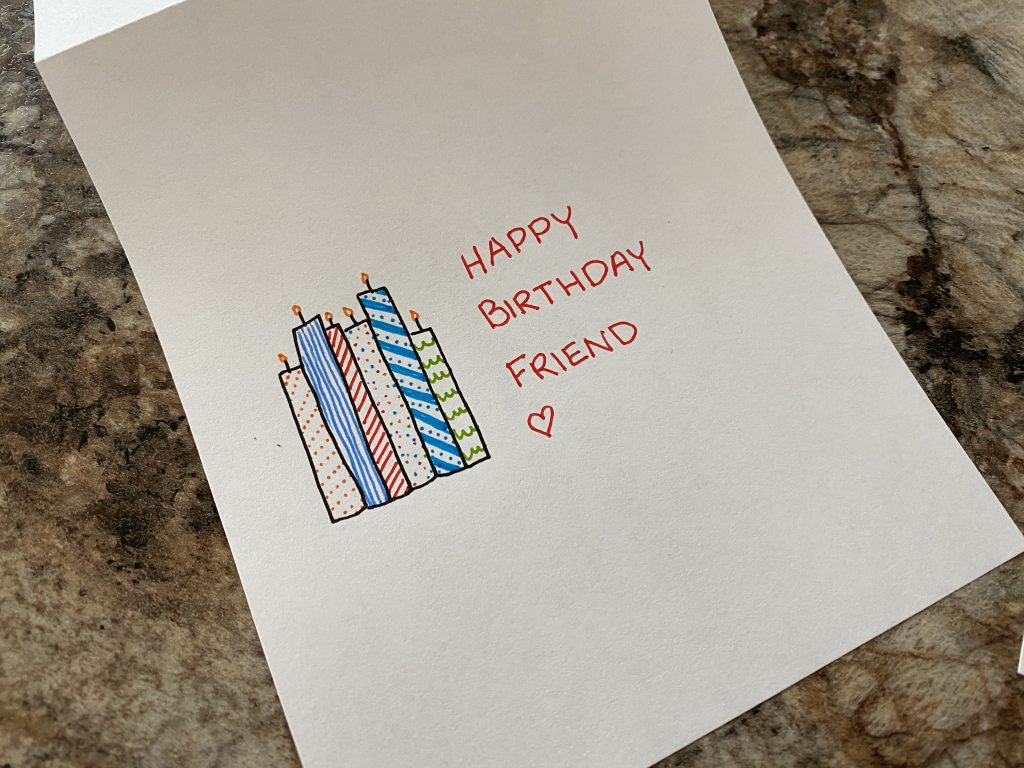 Just Because
Take the time to put in a little extra time for the people that you love and are grateful for! Especially with the holidays coming up, DIY cards are the perfect way to spread joy and cheer, also in an inexpensive way. Never forget to keep it creative!
Your Craft Corner Guru,