Rugs can be expensive, and sometimes you just can't find the right one to match your room. That will not be a problem anymore with your t-shirt fringe rug! This is a simple to-do that will be sure to dress up your room at a very low cost. Toss on a movie and get to rug making!
Necessities:
3-5 T-Shirts- you pick your favorite color(s)!
1 Pair of Scissors
Non-Skid Rug Pad (2′ x 3′)

Can be found for an inexpensive price on Amazon or Walmart if you do not have.
Step 1: Take your t-shirts and cut 1/2-1″ x 5″ strips. These strips do NOT need to be perfect, their difference will help create dimension in the rug. Enjoy cutting these strips, you will need quite a few to cover the entire rug pad!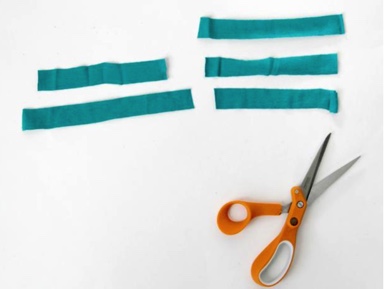 Step 2: Weave your t-shirt through the holes of the rug pad, and tie them tight. Put on some tunes or your favorite show, and continue to do this step until the entire rug is filled.
Hack: If you are struggling to get the strip through the hole, use a pencil or something with a point to help push the strip through the hole.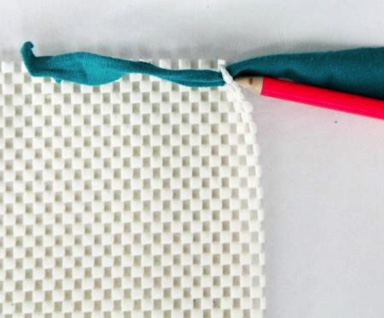 Step 3: Find a home for your cool, fringe rug!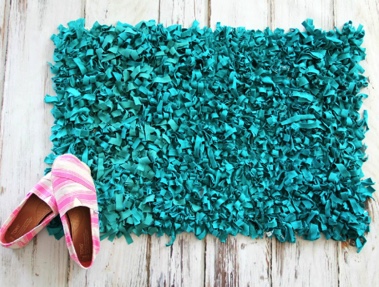 Put it in your bathroom, by your bed, or even by your door! Wherever you put your rug, it will sure be the star of the show. Be sure to have fun with this one, it could be great and customizable for the whole family! Thanks for joining us for another edition here at Roberta's Craft Corner blog and we can't wait to see what you create!
Keep it creative!
Your Craft Corner Guru,