Just in, this week at Roberta's Art Gallery Craft Corner we are going to be doing something fun with rocks! Do you like pictures but don't want to go and buy frames or do not have the space? This week's craft is rock picture holders! These are dainty, natural, and absolutely perfect for any setting because they are so "customizable".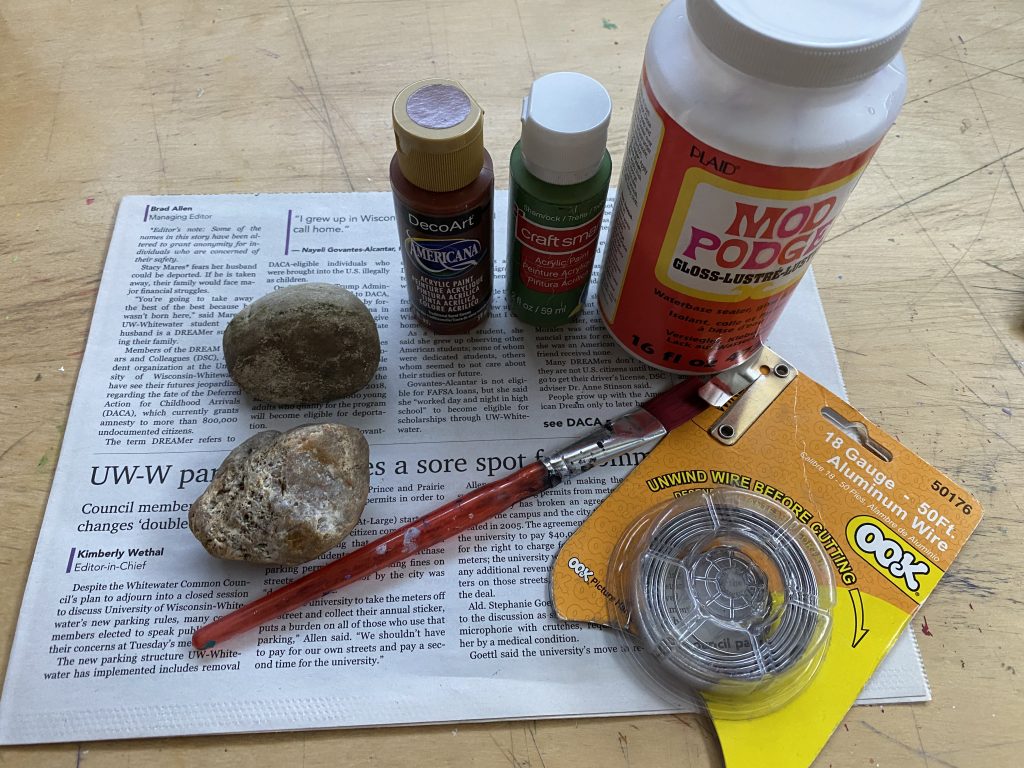 Necessities:
Copper Wire or Aluminum Wire
Paint (1-3 colors)
2 Paint Brushes (an older one for modge podge)
1-2 Rocks (smooth with flatter bottom)

These rocks are the base of your picture so you want to ensure that they are sturdy and steady enough to hold a picture.
Wire Cutter
Pictures to display!
Optional Tools:
Modge Podge or PVA Glue (help protect rock and paint)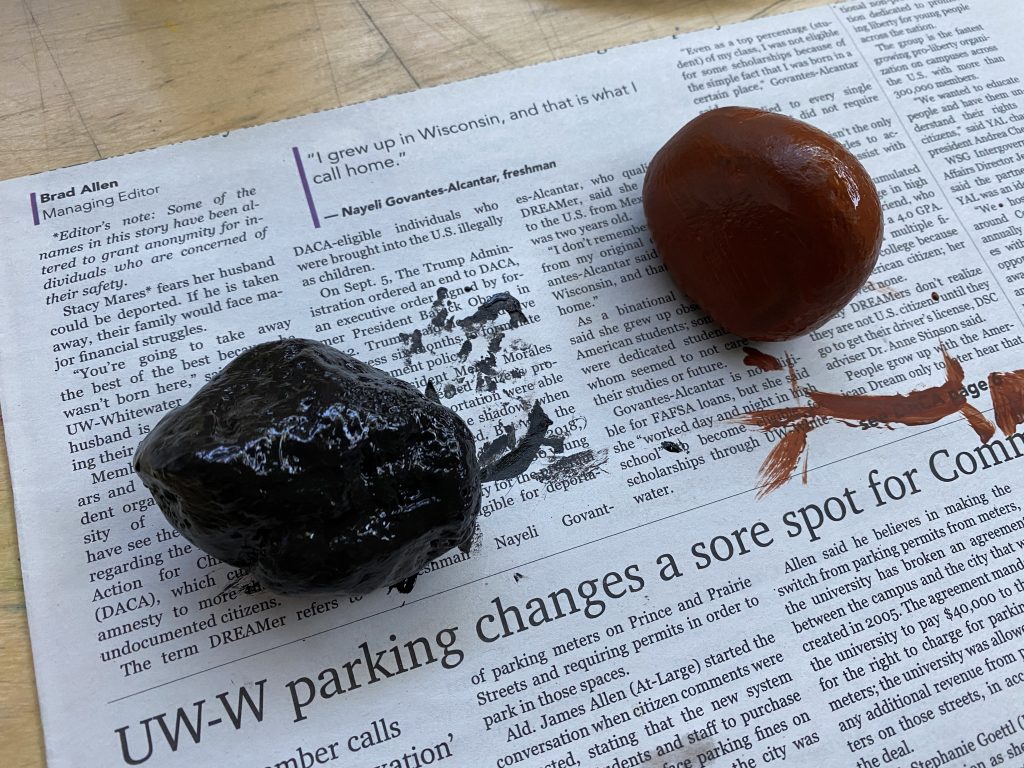 Step 1: Paint your rock(s). Do designs, paint solid colors, whatever you like best!
*If you would like to leave the rocks natural, skip to Step 2.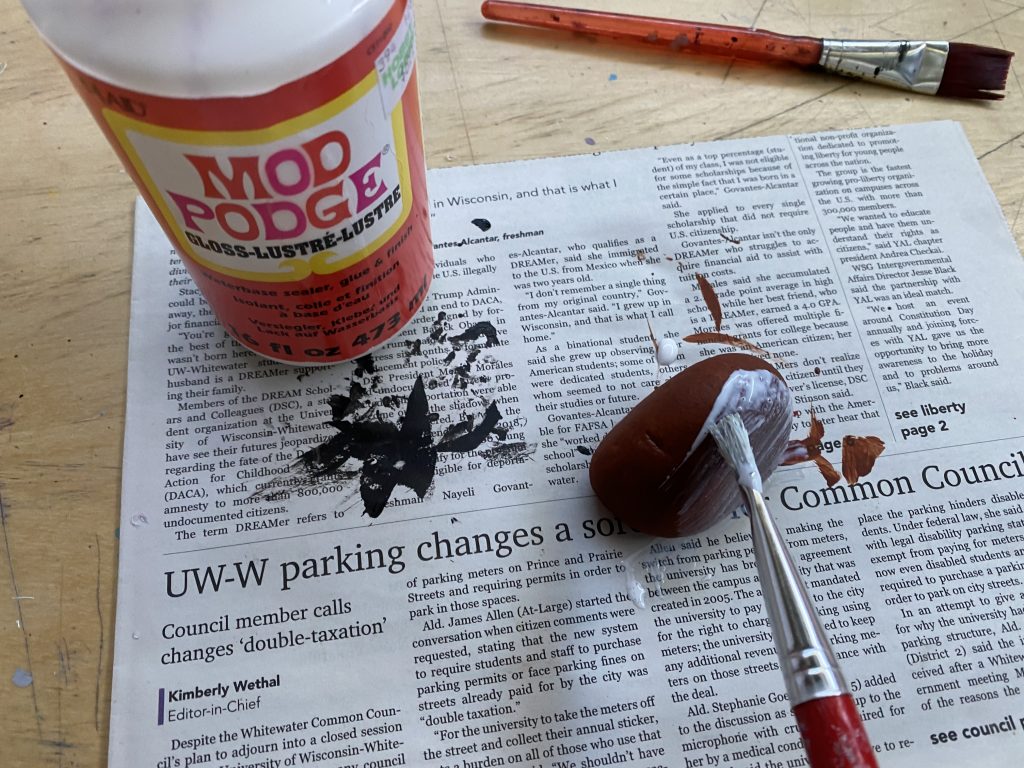 Step 2: Modge Podge the rock once it is dry. This will help to protect the paint from chipping.
*If you do not have modge podge, feel free to skip to Step 3. Just be careful with your rocks so that they do not get wet or chipped!
Step 3: Cut off about 12" of wire, (you may need your wire longer or shorter depending on the size of your rock, but it is better to cut longer than having a piece of wire that is too short. Along with this, a longer piece of wire will provide a taller picture holder).
*The end of the wire that you cut-off will be sharp so be careful!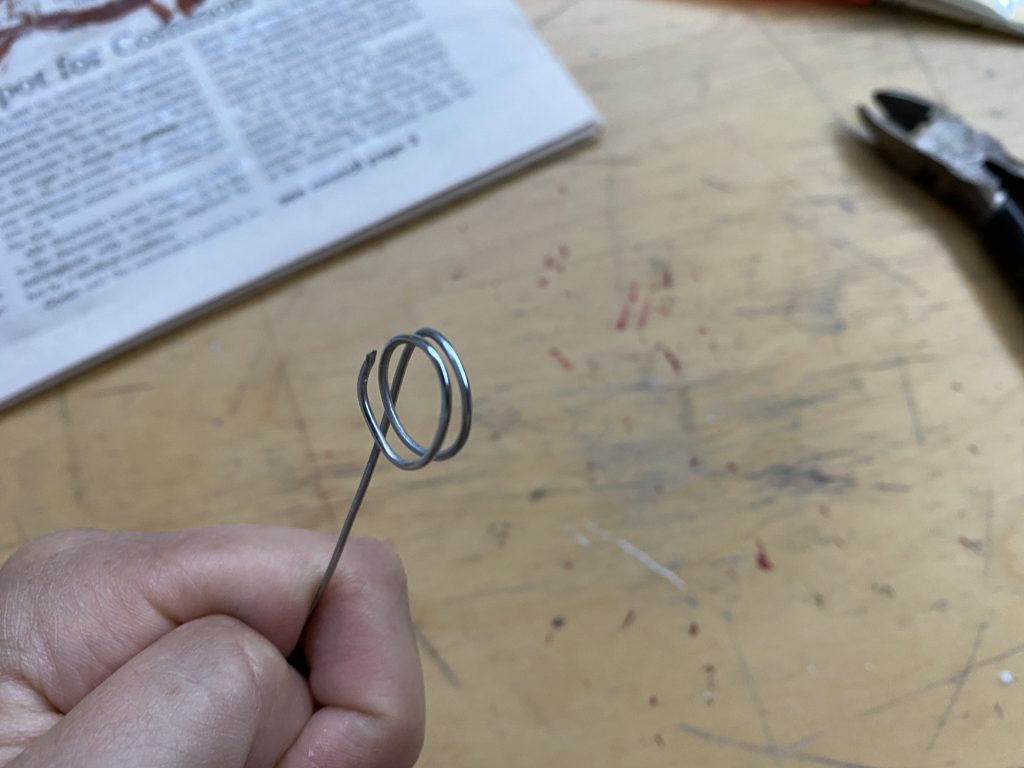 Step 4: Once the wire is cut, wrap one end of the wire around a Sharpie or your paint brush 2-3 times to create a circle. Take the other end of the wire, and wrap it around the rock and twist it at the base. Depending on the desired height that you would like your picture holder to be, this is where you can wrap around more or less to reach your desired height.
*If your wire is too long, trim the excess wire.
Step 5: Stick a picture or two in the wire circle.
*If your picture is falling out, squeeze the wires of the circle closer together to create less space.
Roberat's Art Gallery Kids Corner
There is not a better game for kids than Tic-Tac-Toe. This is a fun and easy game, and can be played in other ways than just with pen and paper. This week we will be making personalized Tic-Tac-Toe sets for at home or on the go!
Necessities:
10 Rocks (do not have to be large)
2 Paint Colors
2 Paint Brushes (one older one for modge podge)
Cup of water for cleaning brushes
Newspaper, tablecloth, or an old towel (something to paint on)
Optional Tools:
Other paint colors to create designs on the rocks
Bag to put the rocks in
Modge Podge or PVA Glue (help protect rock and paint)
Step 1: Paint 5 rocks one color, and the other 5 rocks a second color.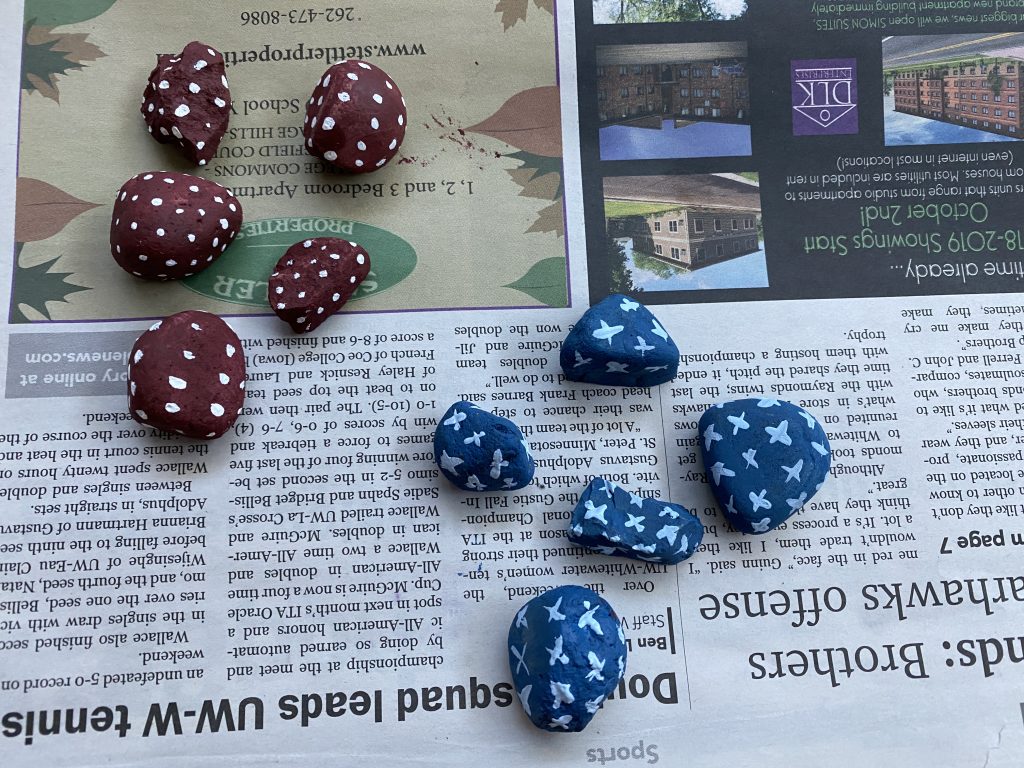 Step 2: Once these are dry, paint O's on one color, and X's on the other; OR paint designs on each! You do not need just X's and O's for Tic-Tac-Toe as long as you know whose colors are who's.
*Optional: Modge podge after painting is all done and dry.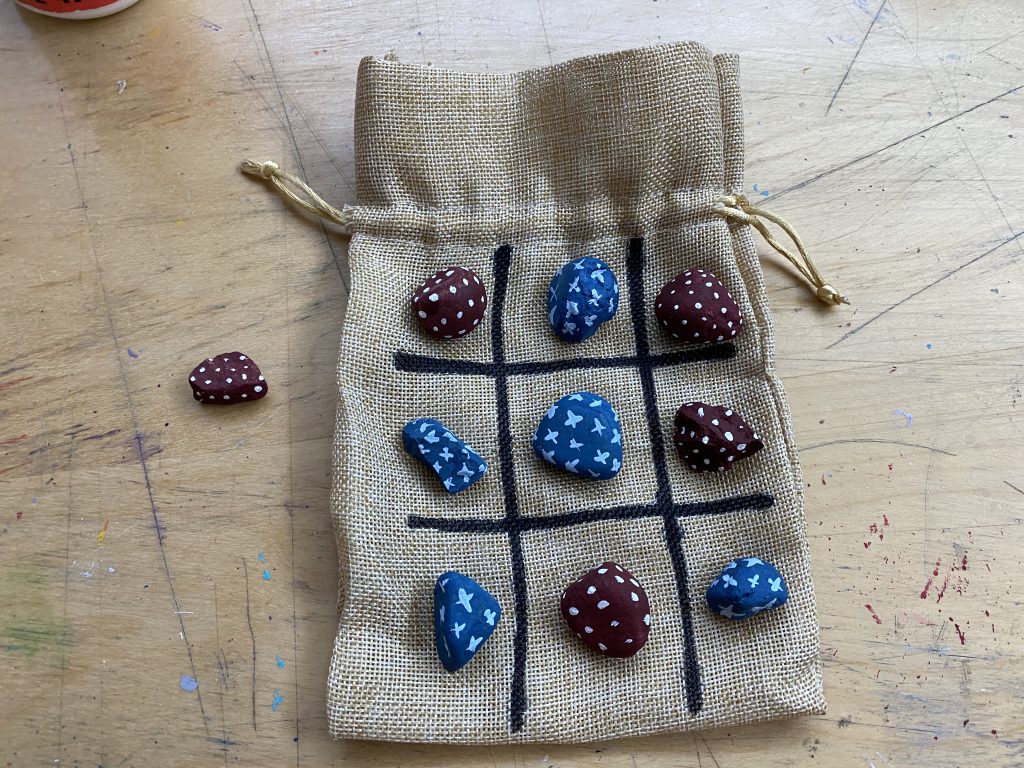 Step 3: Get to playing! You can draw the boards on paper, sidewalk chalk, or even draw a board on the bag you keep the rocks in!