TP (yes, I am talking about toilet paper) can be pretty! Have you ever seen beautiful, flower wall hangings but have never wanted to pay the money to get them? ME TOO! No need for money today, just creativity and imagination because we are going to make our own toilet paper roll flower, wall decor.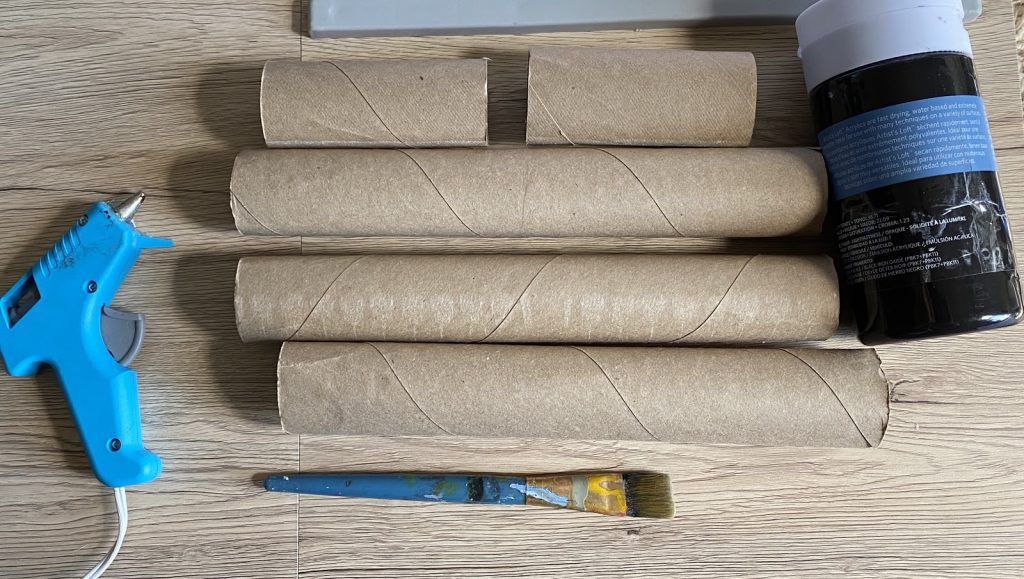 Necessities:
Min. 4-5 Toilet Paper Rolls OR 2-3 Paper Towel Rolls (the more you have, the more flowers)
Sharpies/Markers AND/OR Paint
Paint Brush and Water Cup (if using paint)
Hot Glue (preferable, can use tape)
Ruler (preferable, but not necessary)
Scissors
Step 1: On your roll, make marks about ¾ of an inch apart. Cut along each line to create smaller rings. You should try to have about 25 rings.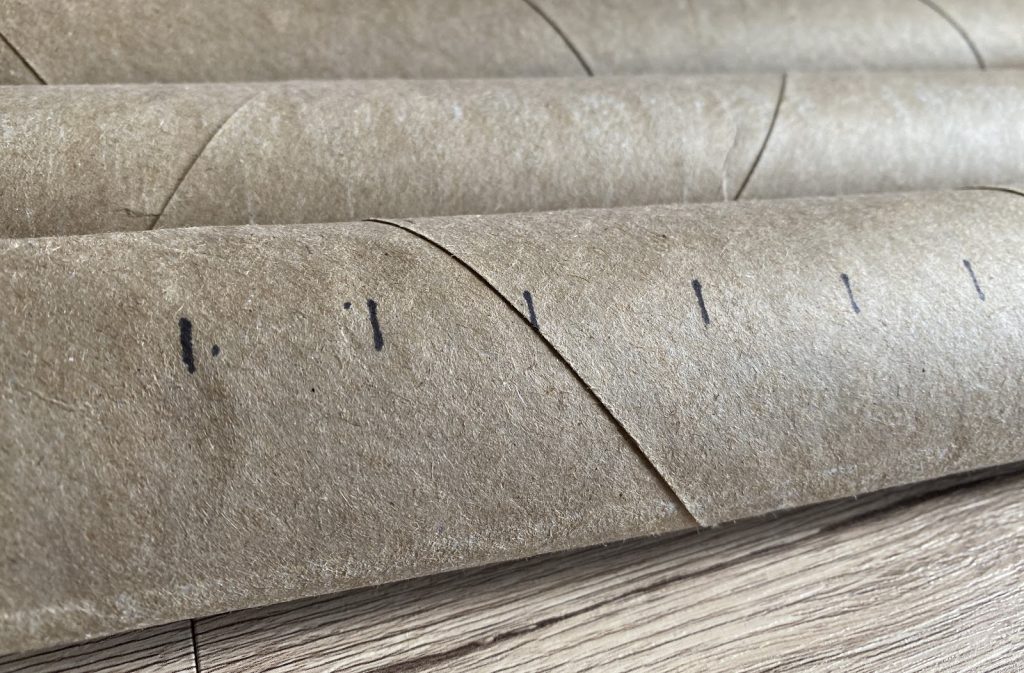 Step 2: Each ring is not going to turn into a petal for your flower design. To do so, pinch the ring in the center so that it forms a petal shape.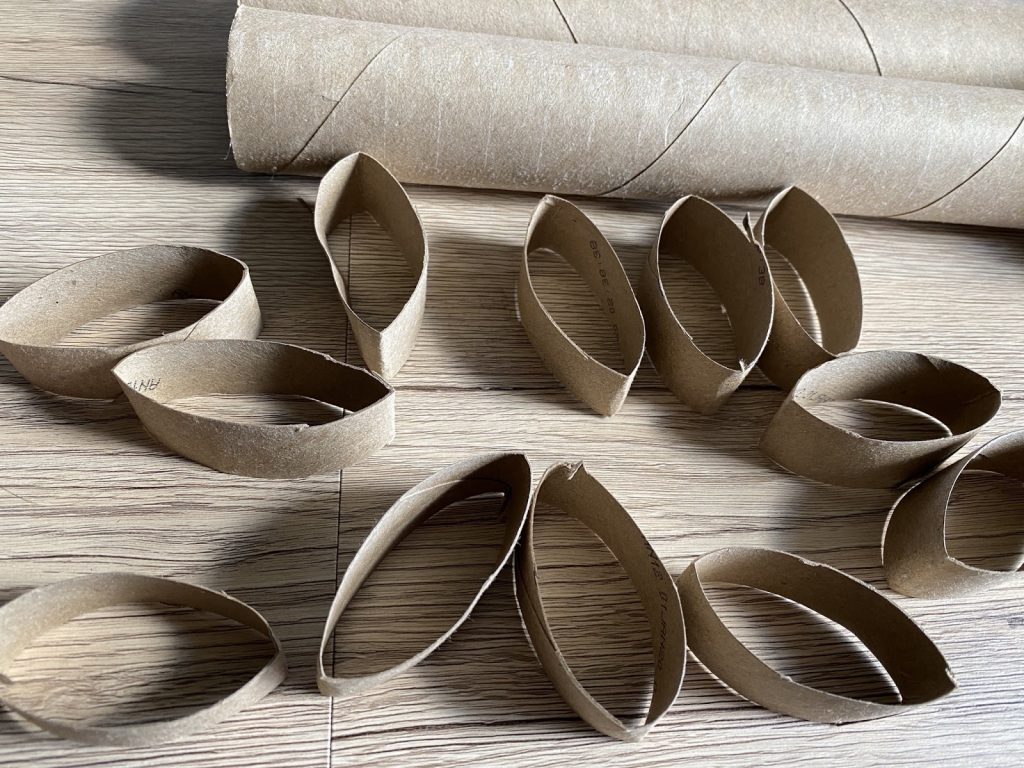 Step 3: DECORATE! Paint, color, or draw any types of patterns that you want. Don't forget to decorate the inside of the petals as well.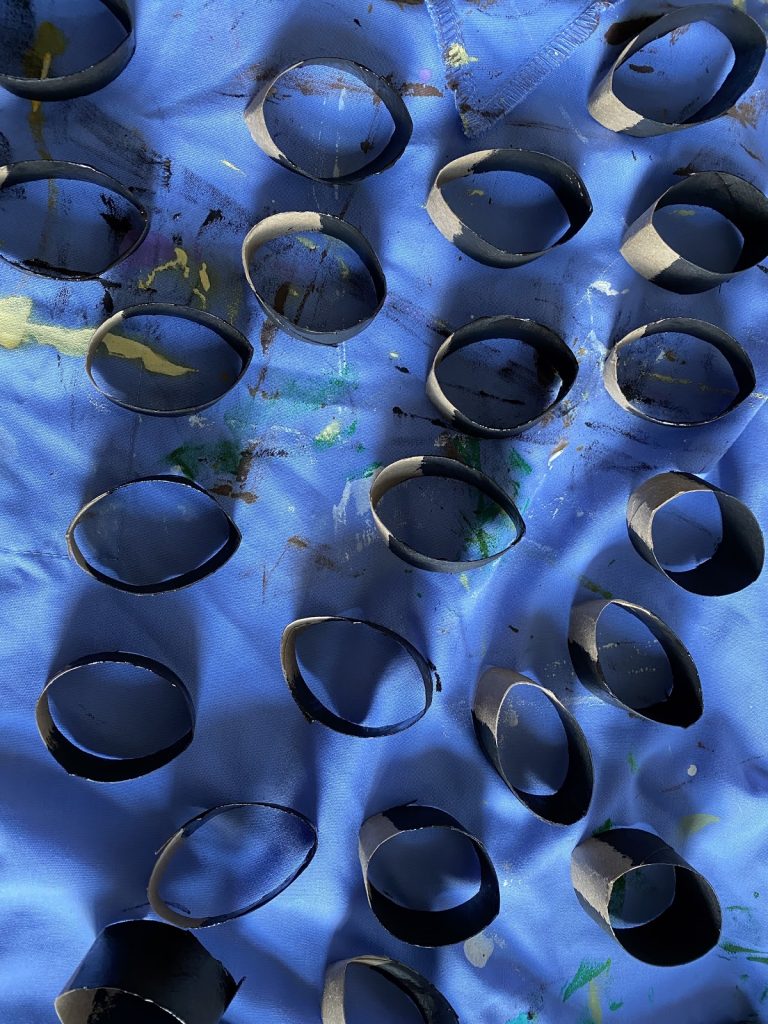 Step 4: Group petals together in groups of 5 – it is time to make the flowers! Take your first ring, pinch it to create your petal, and put hot glue on half of one side. Take another petal, and stick it to the glue. Take a third ring, pinch it, and hot glue it to your cluster of petals. Continue this until you have 5 petals making one flower. Repeat this process with your petals; if you have an odd number, it's okay! Make a flower with only three or four petals to mix things up.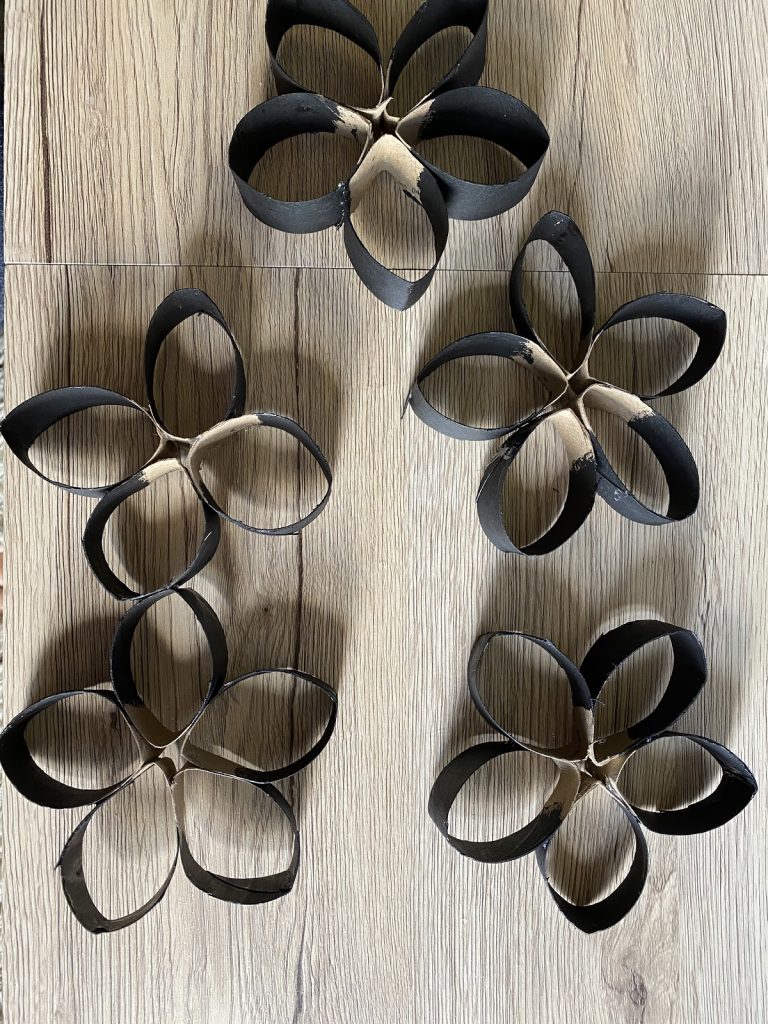 Step 5: Now put your flowers together, in whatever order and design you would like, and hot glue them together.