September 27th, 2020
After UW-Whitewater closed due to the coronavirus last spring, student-run organizations on campus struggled to finish the semester.
However, one of the few organizations to remain active throughout the spring term was WSUW 91.7 The Edge. Their executive board met virtually to finalize their COVID-19 operations plan last Tuesday.
"Our biggest concern was our radio practicum course," said station manager Elle Gukich. "We had to find a way to allow equipment and facility usage that was both safe and effective. We added a limit of two students in the room during one's on-air shift as well."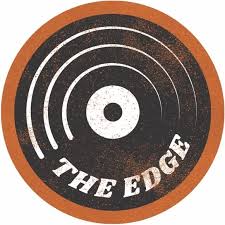 The station purchased washable covers to keep the microphones sanitary between uses, rags to sanitize their work stations and stylus pens to avoid contact with the touch-screens. In her first year as station manager, Gukich is confident that WSUW will remain strong.
"As director for the sports committee, we typically have six students in the studio at once for our Hawk Talk show," added Annmarie Lavorata. "For the safety of our students, we are having them use WebEx to broadcast over the radio waves."
Hawk Talk is a sports debate show that broadcasts Monday through Thursday from 5 p.m. to 6 p.m. weekly. Lavorata adjusted to virtually broadcasting the show this year and having it only on Monday and Wednesday this year.
"We believe WSUW excels as a media organization on the UW-Whitewater campus because we are comfortable and willing to adapt to any situation that comes our way," said Gukich. "That's what makes our station so great."
Gukich and her e-board continue to provide meaningful experience through the radio practicum course and to interested students. If you want to get involved, click here for more information.