Healthy Hounds Homemade Heaven- 3 easy treat recipes your furry friend with love
Have you ever been to the store trying to find a treat for your pup that is not only delicious but also healthy? Then look no further. Here you will find three incredible easy recipes that will have your pup begging for more, all while keeping them healthy.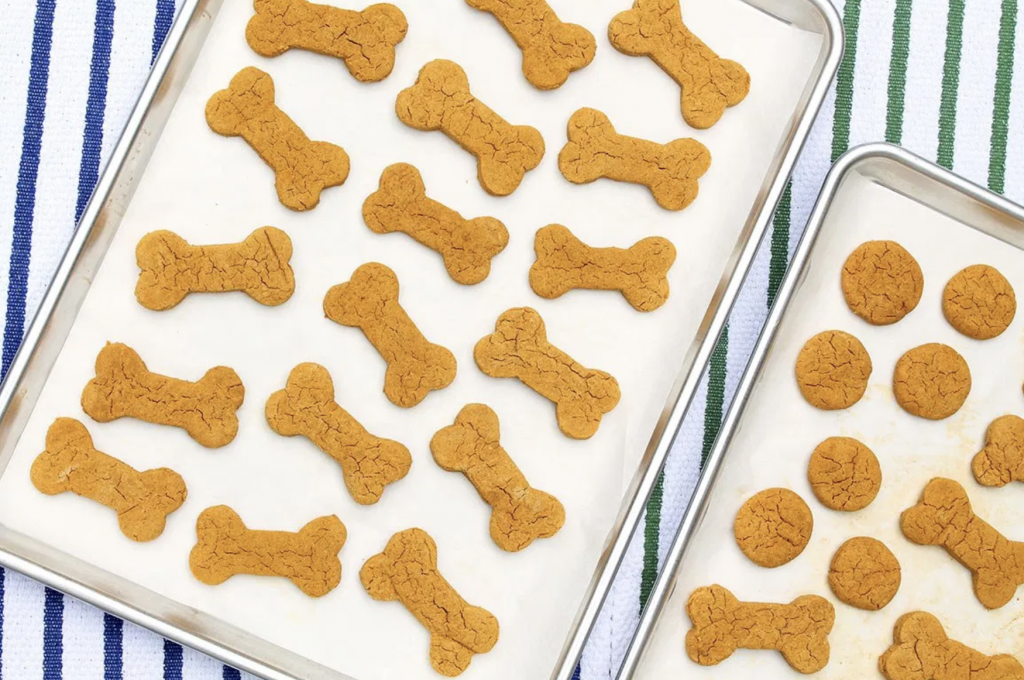 The first recipe I am so excited to share with you is extremely simple and very cost-efficient.
Beginner Level Baker
Mix two cups of whole wheat flour and two jars of pureed baby food and water, roll out the dough that forms, and bake in the oven! I love cutting them out with a bone-shaped cookie cutter but whatever shape you chose will work wonders! 
Cheddar- Bacon Heaven
This recipe comes from Stephanie Eckelkamp from GoodHousekeeping.com
The ingredients you will need are as follows:
1 ½ cups rolled oats
½ cup shredded cheddar cheese
4 strips bacon, cooked and crumbled
2 eggs
Preheat the oven to 350 degrees Fahrenheit.
Add oats, cheese, and bacon to the bowl of a food processor and process until ingredients reach a crumb-like consistency.
Add two eggs to the food processor and process until the mixture resembles a sticky dough.
Sprinkle flour or finely ground oats onto a wood cutting board and roll out dough to about ¼-inch thick. Using a cookie cutter, cut out dough into the desired shape.
Transfer dog treats to a parchment-lined baking sheet and cooks for 20 minutes.
Cool treats completely and store in an airtight glass or plastic container.
Watermelon Sugar
This recipe is perfect for the summer!
All you need is to blend a can of coconut milk and about ¼ of a watermelon! Pour into an ice cube tray and freeze!
Why homemade you might be asking… Homemade treats maybe a little extra work but the rewards you get from the little bit of effort are totally worth it!  
Header Image Source:
Homemade Dog Treats