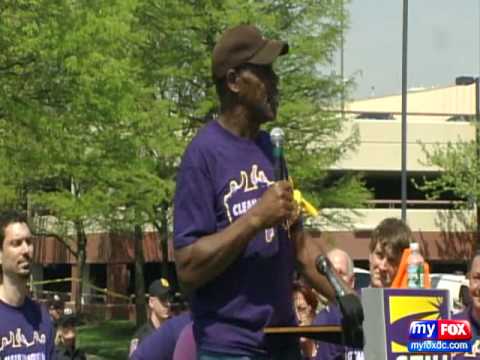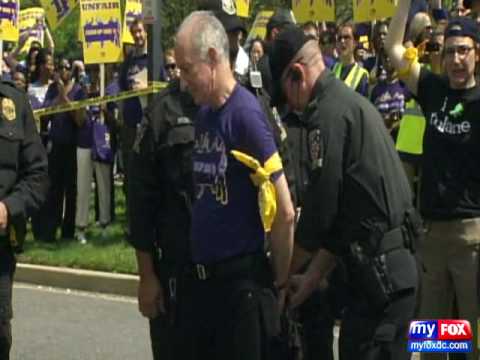 Just flew in this morning from TX.  What a world wind of a weekend (I think I spent more time in airports and train stations than out).  I did get to celebrate with family so it's all worth it.  Anyway I read this article while on the Metra Train from Chicago and thought it might spark some lively discussion.
Actor (and social activist) Danny Glover was arrested recently for trespassing while demonstrating against the global company Sodexo due to unfair business practices.  You can watch some of the comments from the demonstrators as well as their eventual arrests in the videos above.
So I've got to "come clean" and say that I've never been arrested-does that make me a bad sociologist? I mean part of sociology is working to make the world a better place for marginalized people and groups, right? Moreover, demonstrations are definitely a method to shed light on injustice.  It was Martin Luther King who said "An individual who breaks a law that conscience tells him is unjust, and who willingly accepts the penalty of imprisonment in order to arouse the conscience of the community over its injustice, is in reality expressing the highest respect for the law." So I wonder, as my train passes the nice and posh city of Barrington, IL, "Am I a bit of a hypocrite if I haven't went to the clink for those individuals/groups who don't have a voice (or their voice isn't loud enough to be heard)?