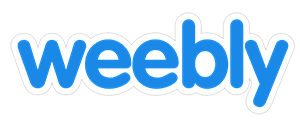 After doing some research both on my own and online, I've found some definitive pros and cons to using Weebly.
The Good
Speed & Security: Weebly provides hosting for all the websites that are built on their platform. That can be good or bad, but in Weebly's case it's a pro. They have fast load speeds. Their websites are optimized for their own hosting. They take care of security against hackers and spam. With business plans, they even install and maintain SSL across your entire site.
Overall Pricing: Overall pricing is very competitive not only compared to other site-builders, but also with buying your own hosting. Their Starter plan starts around $8/mo when paid up front. And they don't have the typical caps of other website builders. The Pro plans adds solid features, and still stays under $12/mo.
Customer Support: For free accounts, Weebly offers an email support option and a well-done Knowledge Base. For paid accounts (even starter), they offer email, chat, and phone. With an all-inclusive platform, customer support is able to troubleshoot and fix any issue. This is a huge advantage of website builder platforms in general, but especially with Weebly since they have phone support.
The Bad
Content Management System (CMS): There's no way to add custom content types (except within an individual page). If you are planning a large site (like hundreds of pages), the content within Weebly would need a personal system to keep it all sorted and easily accessible.
Marketing Tools: Since Weebly allows for HTML editing, most marketing tools and features can be added to your site. However, since you still do not have 100% control over your site & server – it can be difficult and/or impossible to add advanced marketing tools like Analytics.
Platform Migration: The last big disadvantage of Weebly is that moving to a new platform is difficult. If you want to move somewhere else, such as your own WordPress site, migrating your content and redirecting your URLs will be a difficult process. Weebly allows you to export content with a .zip file, but blog content will have to be manually copied and/or migrated, which can be a big hassle.
Despite some shortcomings with Weebly, the reality is that they do not hinder a user's ability to fully utilize the site-builder, especially for small-scale needs. At an affordable price with a simple interface, it's a highly recommended option.