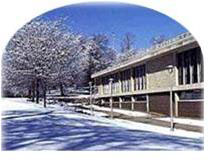 Jack Frost is already tapping on the window panes — and Winterim is just around the corner. Cold, snowy weather can pose problems for getting to campus. And since many Winterim classes are taught online, you might be planning to hunker down and do your schoolwork from home.
But even when a trip to the Library seems out of reach, many Library services and resources are just a click away.
Ebooks and Edocuments
HALCAT, the Library's catalog lists many electronic books and government documents. To find them, just add on the term "electronic resource" to your keyword search. Here are a few examples:
Iraq and war and "electronic resource"
autism and "electronic resource"
Online Articles
The Library's article databases offer millions of scholarly journal articles as well as newspaper and magazine articles. You can select databases based on the subject you are researching. Or if you're not sure where to begin, use EBSCO's Academic Search Complete.
Not all articles are available in full-text online. The Library's ILLiad interlibrary-loan service, can deliver articles to you online. Requests are made online and it takes 3-5 business days to get the article. Articles are delivered online to your ILLiad account for the bargain price of $1 per article.
Special Delivery – Pick Up Your Books at Other UWs
Did you know you can pick up books from other UW libraries? The Library's Universal Borrowing service allows you to use HALCAT to search for books or media owned by us or by other UW libraries and have them delivered to the UW Library that is most convenient to you. Here's a short screencast to show you how to make a request and have it sent to another library for pick-up.
Reference Librarians At Your Service
The Reference Desk is open every day that the Library is open during the winter break and the Winterim session. So give us a call at 262.472.1032 if you need to jump start your research. For a complete list of Reference Desk hours, see the Library's Hours page.
Librarians are also available by email or 24/7 chat reference service. So you're never more than a keystroke or phone call away from professional research assistance.