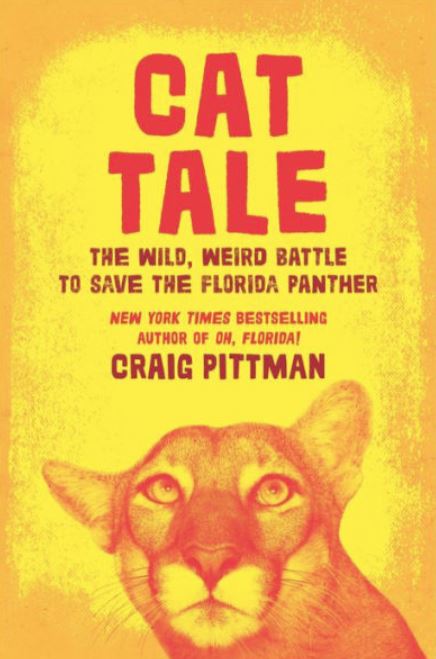 Nice kitty. While I'm quite fascinated by cats, I'm a little leery of the kind that lurk about in the wild. But the Florida panther is a panther/puma/cougar species (or sub-species) found only in Florida, so we needn't worry about them way up here in Wisconsin.
Oops, we have our own panthers — and they're bigger. Well, nevermind. You'll be safe if you stay indoors — or if you have your mask on — or stay six feet away from them.
The author is a journalist for the Tampa Bay Times and has won lots of awards, mostly writing about his home state. He spins a good yarn that combines natural history, a detective story, and lots of drama. This is a cat's tale of a nearly extinct species that's staging a comeback of sorts, perhaps cashing in on one or more of its nine lives to defy the odds of quickly shrinking habitat, too many people, and too many cars.
If you'd like to learn more about the super sleek Florida Panthers, they rate for their own page on the U.S. Fish & Wildlife Service web site.
Cat Tale: The Wild, Weird Battle to Save the Florida Panther
by Craig Pittman
New Arrivals, 2nd Floor
QL737.C23 P58 2020