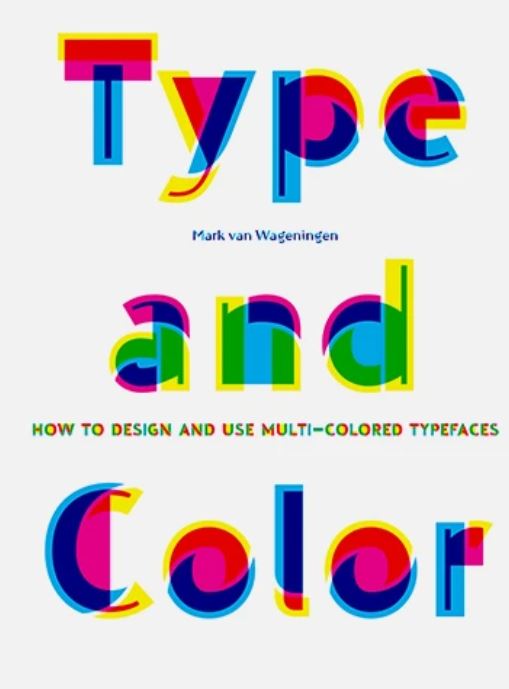 Are you my type? Did you ever watch the TV show, The Middle? The super-quirky, but adorable Brick started the Font Club at his school. So I immediately thought of him when I saw this book, though it's hard to say if it would actually resonate with him as it's a bit flamboyant for his tastes.
Nevertheless, the book is a fun, flashy splash of design, color, and unusual typefaces. Marshall McLuhan's famous line, "the medium is the message" might well be said to be the theme of this book. Type and color can convey as much meaning as the text itself.
The author is a graphic designer in the Netherlands and according to the publisher's web site, his favorite color is full color. It shows!
Type and Color: How to Design and Use Multicolored Typefaces
by Mark van Wageningen
New Arrivals, 2nd Floor
Z250.7 .W3413 2020