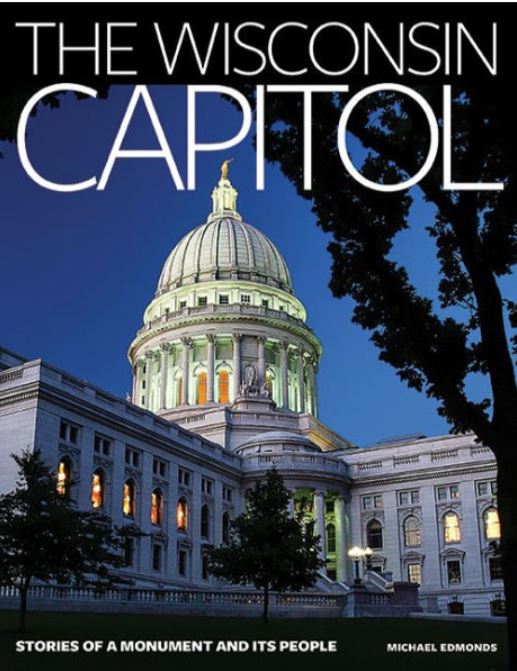 The Wisconsin Capitol: Stories of a Monument and Its People
by Michael Edmonds
New Arrivals Island, 2nd Floor
F589 .M18 E46 2017
When I first moved to Wisconsin I noticed that the State Capitol building in Madison offered free tours. We had family visiting from out-of-state so it was the perfect time to do something touristy. The tour was a lot more fascinating than I had expected – and the building itself was impressive. The docent shared fascinating facts about the architecture and materials (the marble comes from all over the world). Since the legislature was not in session, we got to sit in both chambers.
Michael Edmonds delves into the history of our state along with the history of the building. He's an expert in Wisconsin lore and has written several other books about Wisconsin history and folklore.
If you haven't visited Wisconsin's first state capitol, it is worth a trip out to Belmont. Although the building is rustic, it is an important piece of Wisconsin's past. And its setting in southwest Wisconsin is lovely.