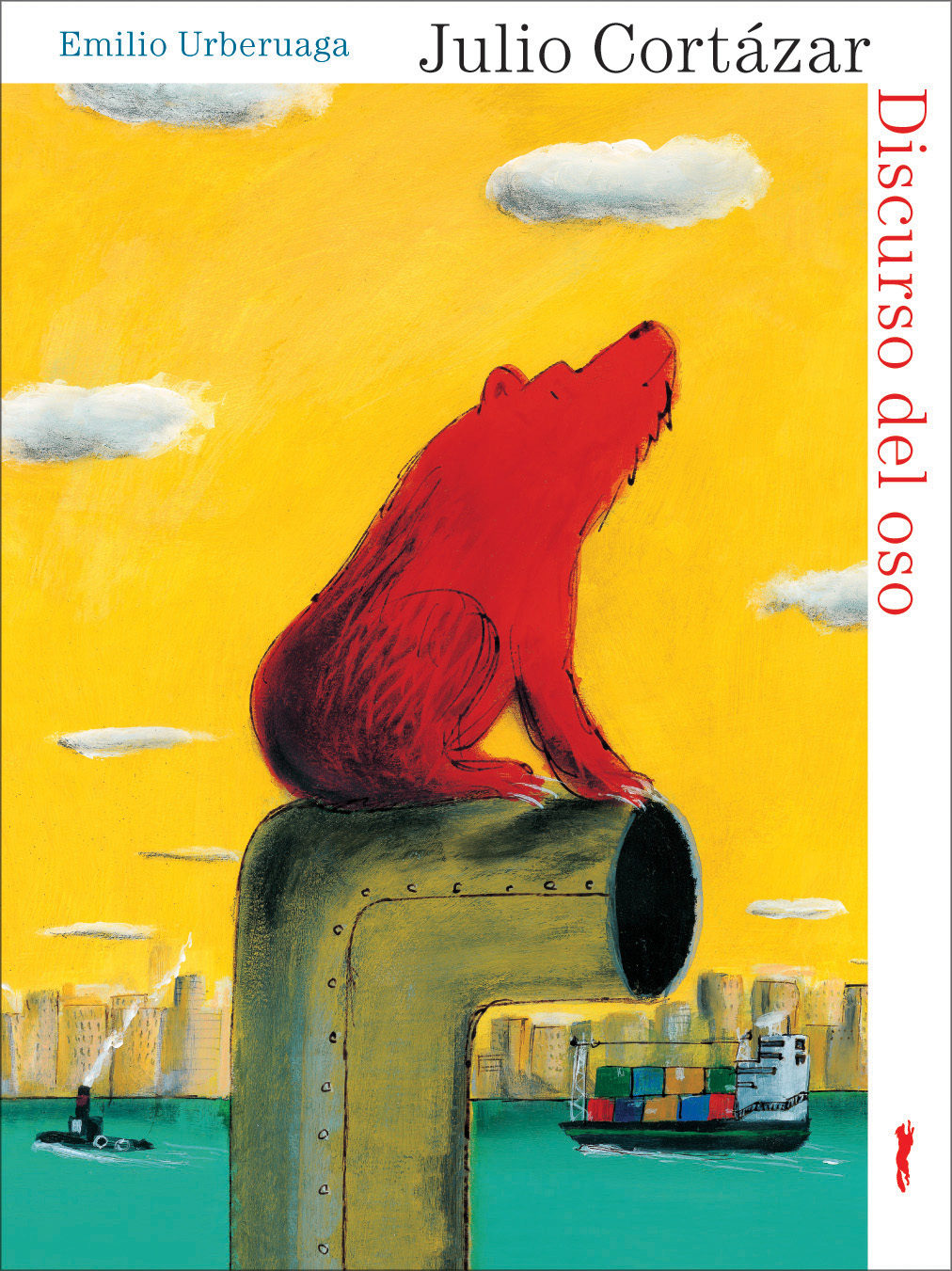 Discurso del Oso
por Julio Cortázar; ilustraciones por Emilio Urberuaga
E Cor
New Arrivals Island, 2nd floor
While Cortázar's Discurso del oso (Bear's speech) is presented as a children's picture book, the story was originally written for the children of a friend, and later published in his Historia de cronopios y famas.  In Cortázar form – surreal, imaginative, absurd – the sounds and thumps the human inhabitants hear in the walls of their apartment building are not faulty pipes or noisy neighbors, but the bear, traveling through the pipes, and observing the humans and their curious behaviors. The reader can listen along to the story read by the author himself: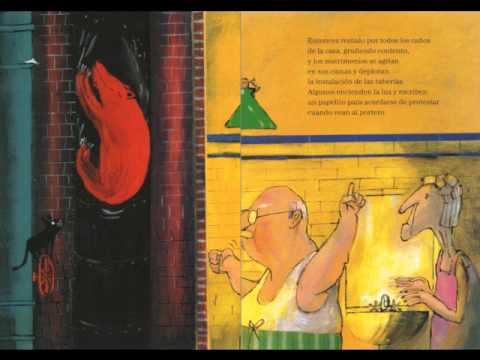 New arrivals to the Curriculum Collection now include an increased number of Spanish language titles. These will be shelved alongside Curriculum Collection Easy, Fiction, and Nonfiction titles, and be quickly identified by the Spanish/Español spine label: 
Titles can also be browsed in Research@UWW by typing the phrase "Spanish language" and then using the location limiter for Curriculum Collection Easy, Fiction, and Nonfiction.
Pinterest users may watch for new titles as we pin them to our Spanish Language Children's Books board.
Do you have a favorite children's book in a language other than English? We invite your recommendations! Please use our online suggestion form.