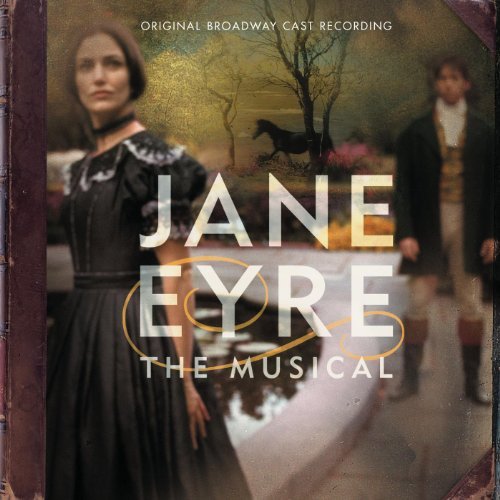 Jane Eyre: The Musical
by Paul Gordon, composer
SOU Gor Jan
New Arrivals island, 2nd floor
This original musical soundtrack from 2000 should appeal to anyone who likes the original novel or others of the Bronte sisters' Gothic romance writings, or musicals, or all of the above. Unfortunately it closed on Broadway in 2001 and (according to the Wikipedia entry) hasn't been frequently seen in regional theaters since, although it had a London premiere in 2007 and we can look forward to a revised version appearing at a Cleveland theater this fall sometime.
The musical stays mostly true to the original story of Jane Eyre, including Jane's horrid upbringing in the orphanage, her assignment to Thornfield Hall as governess, the dramatic fire and her rescue of Rochester, and the eventual resolution of their love story. The music matches the dramatic events but the lyrics are still heartfelt and fitting to the story. Of course the lead roles are well cast and the voices fit their characters, but more characters than just Jane and Rochester get their own dramatic solos or duets to more fully develop their comic or dramatic characters too — some standouts include the roles of Helen Burns and Mrs. Fairfax.
Good music that fits well to re-tell a much-beloved literary classic!