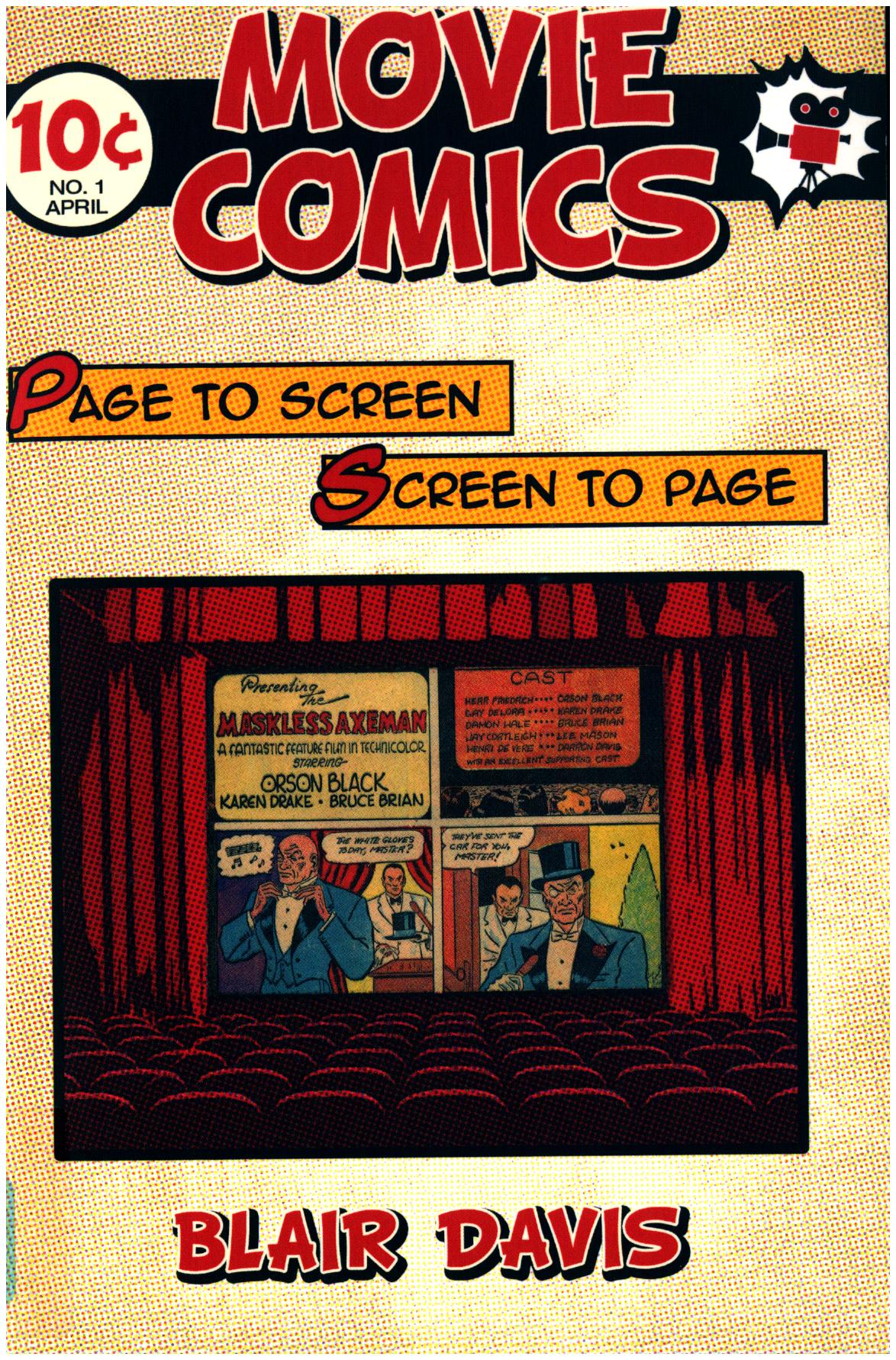 Movie Comics:
Page to Screen / Screen to Page
by Blair Davis
PN1995.9.C36 D38 2017
New Arrivals, 2nd floor
Memorial Day has come and gone, heralding the summer season. What shall we do other than camp and bike and wear white? Why, watch movies of course! I'm a big fan of movies based on comic books and graphic novels, and this summer am very excited to see the new Wonder Woman film. It's also nice to go back and watch older ones as well.
Movie Comics: Page to Screen / Screen to Page provides great information about the history of the comic/graphic novel connection with motion pictures, a mutually beneficial adaptation relationship going both ways. It began with comic book shorts in the late nineteenth century and continues to the present day. While the book focuses on the 1910s to the 1950s, Davis does mention the vast adaptation wasteland of the 1960s-1980s and the return of terrific comic book films in the late 1980s. The author feels that other books have done a great job covering the most recent few decades, so doesn't venture much into that era. These books include Film and Comic Books (you can borrow using UW Request) and The Comic Book Film Adaption: Exploring Modern Hollywood's Leading Genre.
Scholars and those in search of less rigorous reading material will all get something out of reading this book. Davis' discusses dozens if not hundreds of films, comic strips and books, and graphic novels. I'd read it just to plump up my Netflix queue, but there's a lot more to it. I recommend checking this book out.