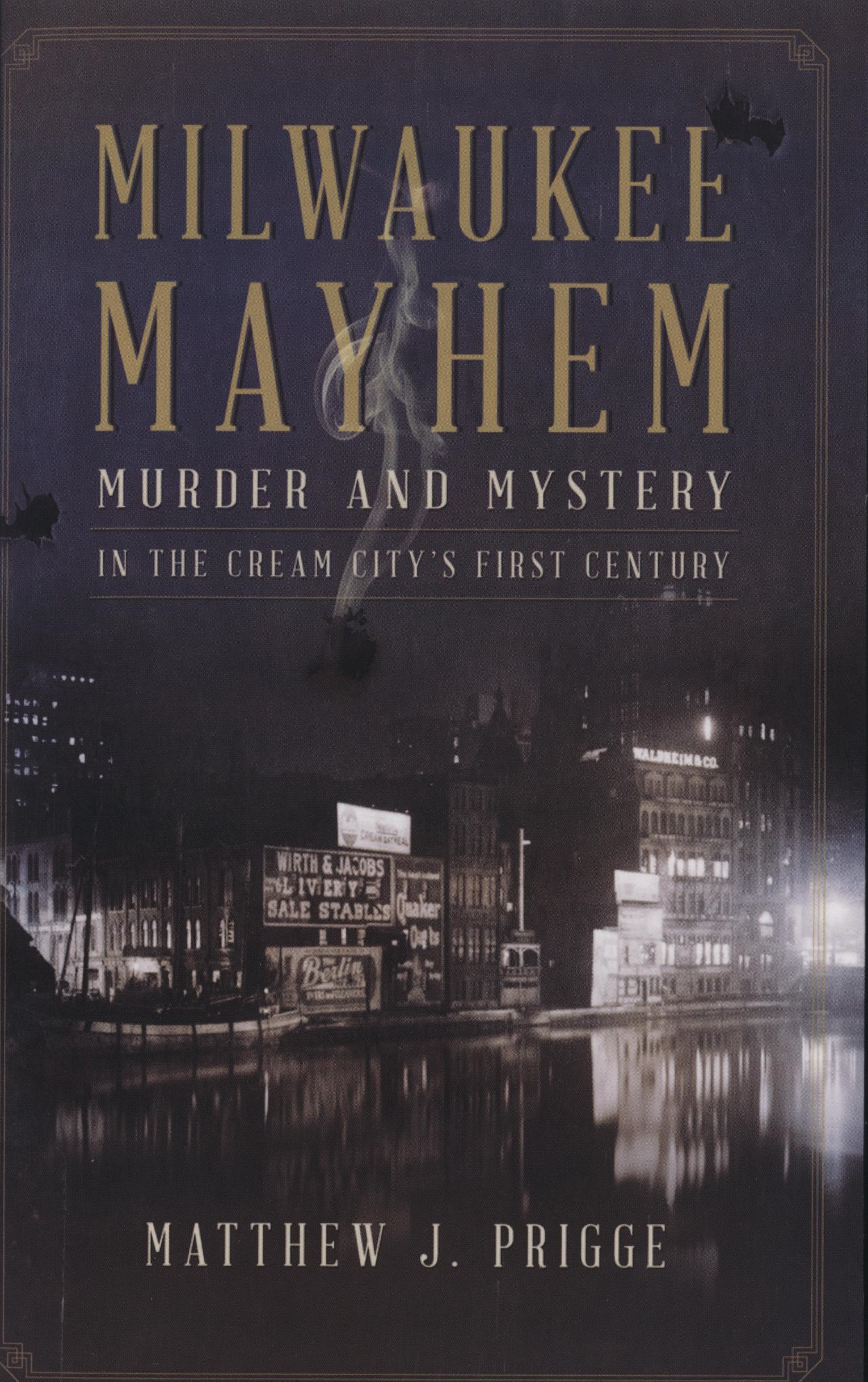 Milwaukee Mayhem:
Murder and Mystery in the Cream City's First Century
by Matthew J. Prigge
HV6534.M65 P75 2015
New Arrivals, 2nd floor
Just in time for Halloween is this true crime book by Prigge. Full of fascinating real life events drawn from news articles of the era, this book presents tales of murder, accidents, vice, and secrets from our own Milwaukee, WI. Starting at the "Bridges War" between Milwaukee and Milwaukie and heading on towards the mid-20th century, this book contains interesting stories of the seedier side of the city. These might not have made it into other history books, but these "orphans of history" are the kind many people like to to read and they are conveniently gathered together here for our enjoyment. Most of the stories are quite short and engaging. You'll meet Mamie Shea, who didn't survive her first visit to her mom's job, and Christopher Columbus, whose trip up the Milwaukee river was a disaster. You'll learn the evils of water, the dangers of being a child in Milwaukee, and the reasons why guns are not play things.
If you're interested in more things Milwaukee, you may also like:
A History of the Port of Milwaukee, Main Collection, Call Number HE554 .M5 D4
The Making of Milwaukee
Milwaukee, the History of a City, Main Collection, Call Number F589 .M6 S8