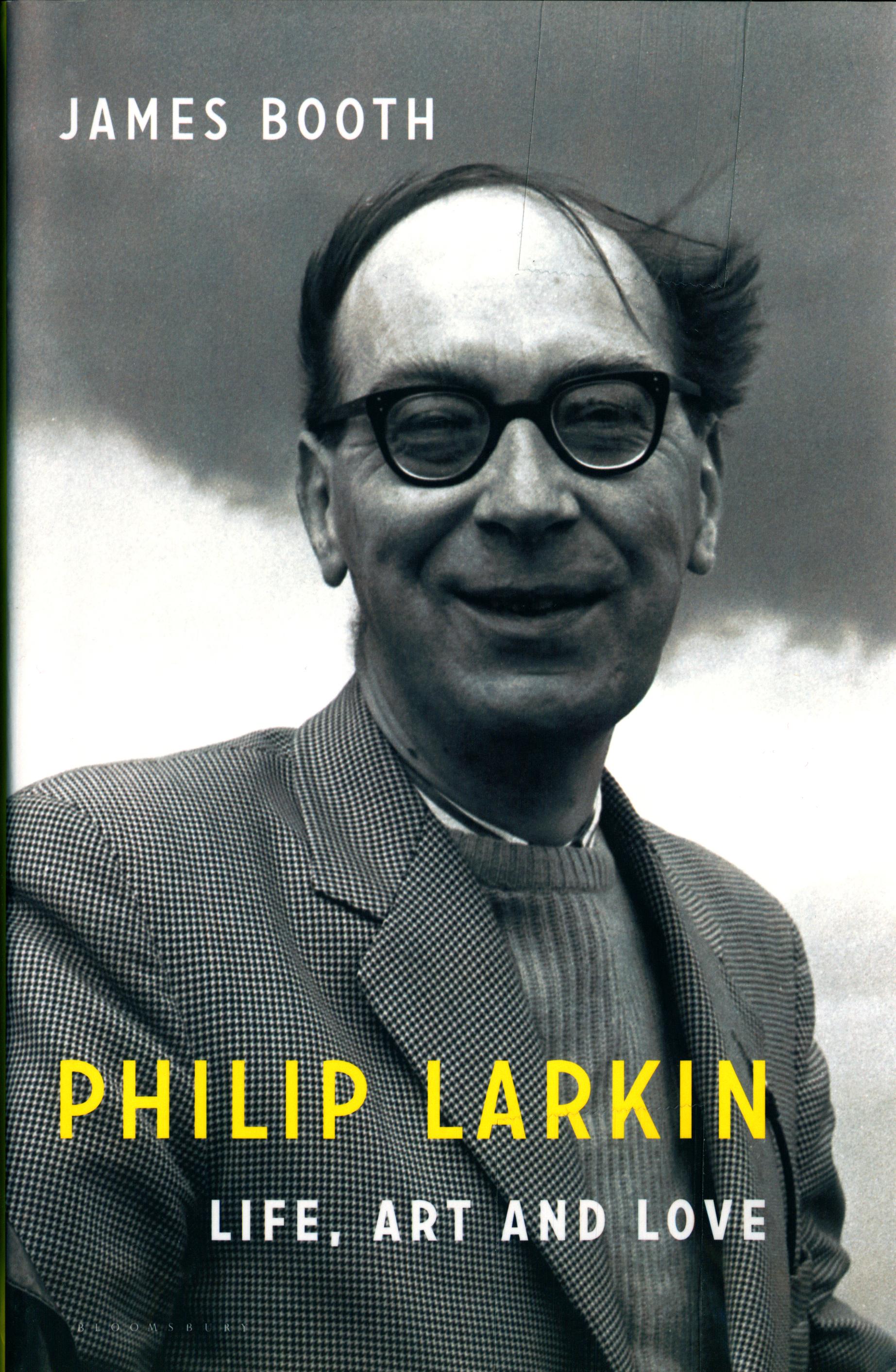 Philip Larkin: Life, Art and Love
by James Booth
PR6023.A66 Z54 2014
New Arrivals Island, 2nd floor
What? ANOTHER Philip Larkin bio? Yes indeed, and this one has quite a bit of merit and is well worth reading. This is the latest biography devoted to the writer/poet and the newest by five years. I'm not saying you should disregard Philip Larkin: The Man and His Work (1989) or even Philip Larkin: A Writer's Life (1993), but rather add this to the list of Larkin's biographies you've read and appreciated. If you've never read one of them, this would be a great place to start.
Philip Larkin (1922-1985) was a well-known and popular English poet who was also well received by critics at the time. In addition, he authored two novels and two books of criticism, to much less acclaim. Seeing as he worked in my field, I must also mention that he was a hard working librarian for over 40 years. Since his passing, critics have accused him of selfishness, racism, and misogyny, which seem contrary to his artistic oeuvre. James Booth, the biographer, addresses this dichotomy here, in what is billed as the most complete portrait of Larkin ever published. Starting with his early life and influences, including close friends and associates, the book progresses sequentially ending with his death. Included are snippets of his poems, from his Complete Works.
James Booth, was a colleague of Larkin's for seventeen years. This is his third book about him, preceeded Philip Larkin: Writer (1991) and Philip Larkin: The Poet's Plight (2005), both available through UW Search. Booth is also the literary adviser to the Philip Larkin Society and coeditor of its journal, About Larkin.
If you'd like to read more of Larkin's poetry, check out his Complete Poems or one of the individual volumes we have here or in the UW system.
Larkin was reserved and rarely consented to public readings. In spite of this there are several available on YouTube that you can enjoy, including this one of Larkin reading his poetic self-elegy "An Arundel Tomb."