December 5, 2014
Hello everybody!
This week I'll be taking a look at the final installment of the Mass Effect trilogy, Mass Effect 3.
The Story
The story picks up roughly six months after the events of Mass Effect 2. Shepard has turned him or herself in to the human government and his ship impounded. He is now on trial for working with a human terrorist group among other things. As the player quickly finds out, events elsewhere in the galaxy quickly put the trial on hold.
The Reapers, giant, ancient machines built to exterminate all organic life, had arrived.
After fleeing a now occupied Earth, Shepard, and the player, must find allies if they are to help retake their home world and defeat the Reapers. Players will travel to the home world of popular aliens such as the Asari, Turians, Krogan, and Salarians.
To get these allies however, Shepard must navigate not only Reapers, but also Cerberus, who have become hostile to their former ally. Then there are old grudges, racists, and greedy profiteers out for gain at the end of the world.
Along the way players will encounter familiar faces, good and bad, they've met from Mass Effect 1 and 2. Cerberus' leader, the Illusive Man, makes a return. So too do the likes of Liara, Garrus, and more.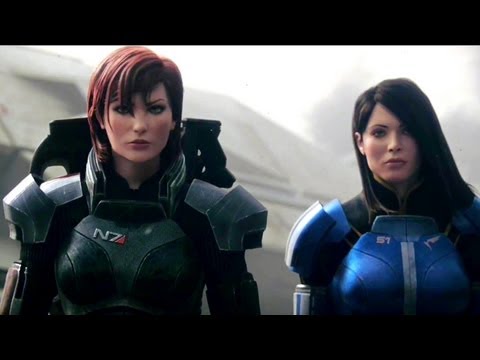 My thoughts
I was thankful that Bioware got rid of the Paragon/Renegade rating in its Mass Effect 2 incarnation. However, a rating system still exists. This one is simply effected by what you do. The more people you help, the more people will help you.
It's a rather strange system, as, well, Shepard is going out and helping the galaxy. That's the whole point of the story: save the galaxy.
Another new resources is "reinforcements." Literally, it's your army. The one you need to take back Earth and fight the Reapers. If it isn't big enough, you can't fight. It's another idea I felt was rather strange, but coupled with the new rating system, essentially your actions garner reinforcements.
Other than that, Mass Effect 3 improves the storytelling from previous iterations. Plot lines that started in 1 or 2 climax in 3 in some of the most stellar story telling I've yet seen in video games.
Filed under: Uncategorized | Comments (0)