So, the Packers were incredibly disappointing in week 6, and because of their abysmal performance, they get their first loss of the season and are now 4-1. They looked good in the first quarter I guess. They were starting the second quarter with a 10-0 lead and it went all downhill from there. The Buccaneers then went on to score 38 unanswered points! Yes, you read that right, 38 unanswered for us to lose 38-10.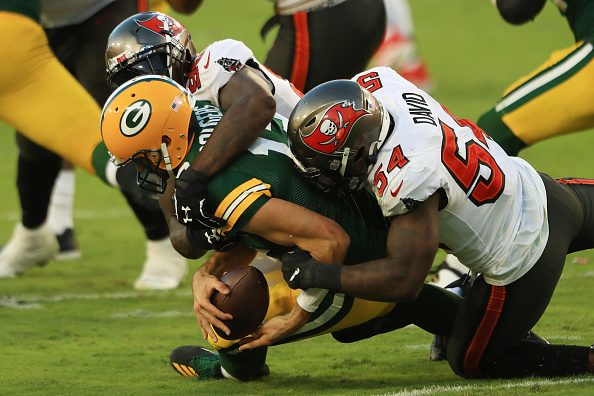 Well the Buccaneers defense got more fantasy points than any player on the Packers with 20. They had 5 sacks on Aaron Rodgers and 2 interceptions with one being a pick-six.
From there, Aaron Rodgers finished with an epic 5.4 points having 160 passing yards and 2 interceptions. Just a pathetic showing.
Davante Adams didn't do much better getting 12.1 fantasy points with 6 catches for 66 yards.
Aaron Jones was also awful, although he did get the lone touchdown for the Packers. He finished the day with 13.1 fantasy points getting 15 rushing yards and touchdown to go along with 3 catches for 26 yards.
Overall, this was a really pathetic performance by the Packers and they better have a better showing next week at Houston against Deshaun Watson and the Texans who are now 1-5 on the season after an overtime loss to Derrick Henry and the Tennessee Titans.