Our Featured Faculty member of the week loves to dance, has a dog named Rio, and is the artistic director for the annual dance concert DanceScapes. Can you guess who is it? If you guessed Barbara Grubel (and not from looking at the title…) then you are correct! Grubel teaches in the Theatre/Dance Department on campus. Keep reading on to find out more about her!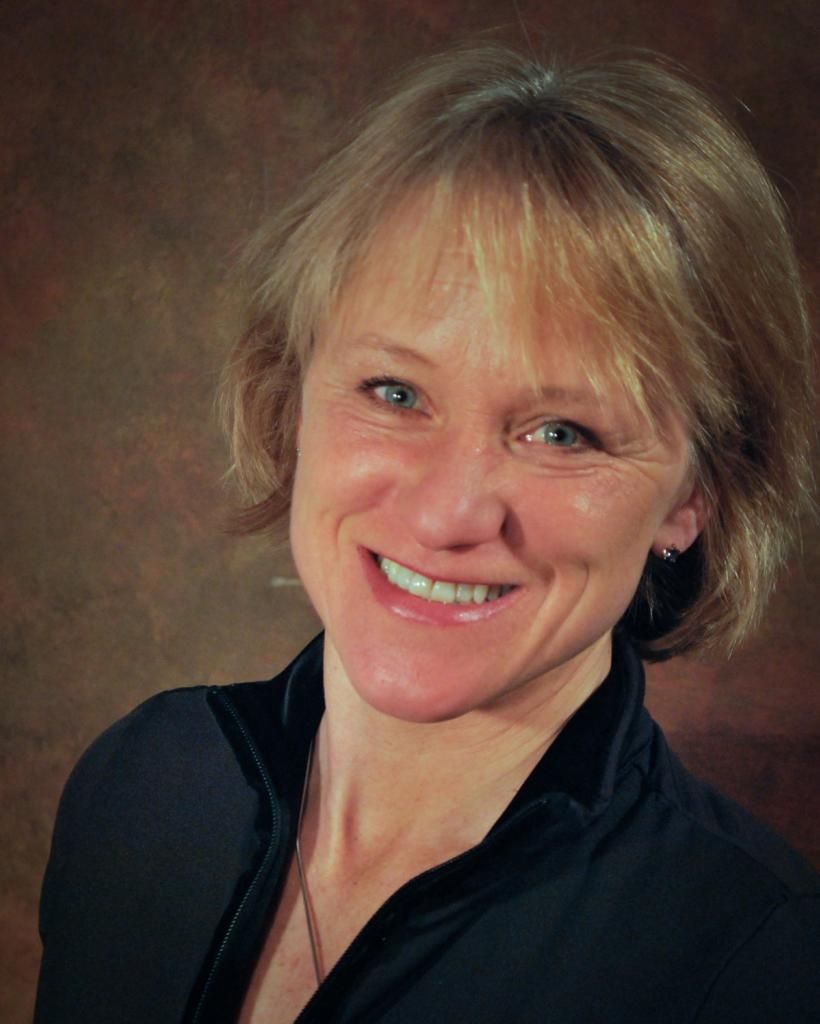 Q: Where are you from?  
A: I am originally from Land O' Lakes, a small town in northern Wisconsin surrounded by 2 national forests and the Sylvania Wilderness Area.   I spent 5 years in Minneapolis and then 16 years in New York City dancing professionally before returning to Wisconsin.
Q: What do you do at UW-Whitewater?
A: I am an associate professor in the Theatre/Dance Department.  I teach Contemporary Modern, Ballet, Improvisation, Composition, Dance Appreciation, World of the Arts, and am artistic director of the annual dance concert DanceScapes along with coordinator for our participation in the American College Dance Festival Conference and SUFAC funding.  I also serve on committees in the department, college and university.
Q: What is your favorite thing about UW-Whitewater?  
A: That I can work at a vibrant university and not have to live in the city.
Q: What are some of your hobbies?  
A: Cross country skiing, hiking, swimming all with my dog, Rio.
Q: If you could have any superpower what would it be and why?  
A: The ability to make everyone happy and get along and demolish cancer. Why? I think that is a given.
Q: What's the best thing that you have ever done that you suggest others try?
A: Taking time in the woods by yourself, clearing your head and understanding that all of your actions and words have an affect.
Q: What's your favorite movie? Book?  
A: Harry Potter series.
Q: What is your best advice for students?  
A: Fill your basket with any and all information you can while you are at school.  You will never know when it might come in handy.  Utilize the support systems the university offers.
Q: What's one thing that you want people to know about you?  
A: At the bottom of my heart I want everyone to be happy and healthy and I have a hard time sitting still (that is why dance found me).
Want to learn more about Grubel? Here professional bio is below.
Dancer, teacher and choreographer, Barbara Grubel is originally from Land O'Lakes, Wisconsin.  She received her BFA from the University of Wisconsin-Milwaukee and her Master of Fine Arts Degree from Arizona State University.  She began her 20- year performing career in Minneapolis, MN dancing in the New Dance Ensemble where she performed the works of Merce Cunningham, Douglas Dunn, Margaret Jenkins, Linda Shapiro, Wil Swanson and Dan Wagoner.  For 16 years she danced and toured from New York City, in the prestigious companies of Dan Wagoner & Dancers, Douglas Dunn & Dancers, Bill Young Dance, David Dorfman Dance and Ralph Lemon Dance Company.
Barbara's teaching experience includes residencies at many festivals and universities including Sarah Lawrence College, NYU-Tisch School of the Arts, American Dance Festival (1995,1996), Colorado Dance Festival (Ralph Lemon Company), University of Wisconsin-Madison and Milwaukee, Bucknell University, Arizona State University and Virginia Commonwealth University.  Internationally Barbara has taught in Seoul, Korea and at the International Summer School of Dance in Tokyo, Japan.  As part of the American Dance Festival's Institutional Linkages Program sponsored by the Rockefeller Foundation she has taught at the Los Condes Festival, Santiago-Chile, and the University of Chile-Santiago and in Yekaterinburg, Russia. Throughout her time in NYC she was a frequent guest artist at Dance Space Studios (Dance New Amsterdam).
Barbara spent the spring semester 2002 at the University of Wisconsin-Madison as the recipient of the prestigious Henry Bascom Visiting Professorship where she created a new multi-disciplinary work.  She is a frequent guest at International Summer School of Dance in Japan and for the UW-Milwaukee summer professional graduate program.  In collaboration with the City of Whitewater she created the successful Dance Program for the Park and Recreation Department that received a 2005 State of Wisconsin Silver Star Award for programming.  The program now employs 3-6 dance minors from the UW-Whitewater Dance Program every semester.  Currently is an Associate Professor in her 10th year at UW-Whitewater and is happily enjoying the brand new dance studio for the program.
Want to see some of Grubel's work as artistic director and choreographer? DanceScapes'13 will be performed Sunday March 17 at 2:00pm and March 18-19 at 7:30 in the Barnett Theatre. Tickets are $10.00 for the general public, $8.00 for people over 65, $5.50 for those that are under 18 and $4.50 for UW-Whitewater students with their student ID.
Thank you for being our Featured Faculty of the week Barbara Grubel! Check in next week to see who the next faculty member will be!