It's Friday! That means we get to showcase one faculty member from the College of Arts and Communication. Our Featured Faculty is currently directing the Theatre/Dance and Music Department's musical The Drowsy Chaperone.  Charles "Skip" Grover from the Theatre/Dance Department is our Featured Faculty for this week!  Find out more about him below.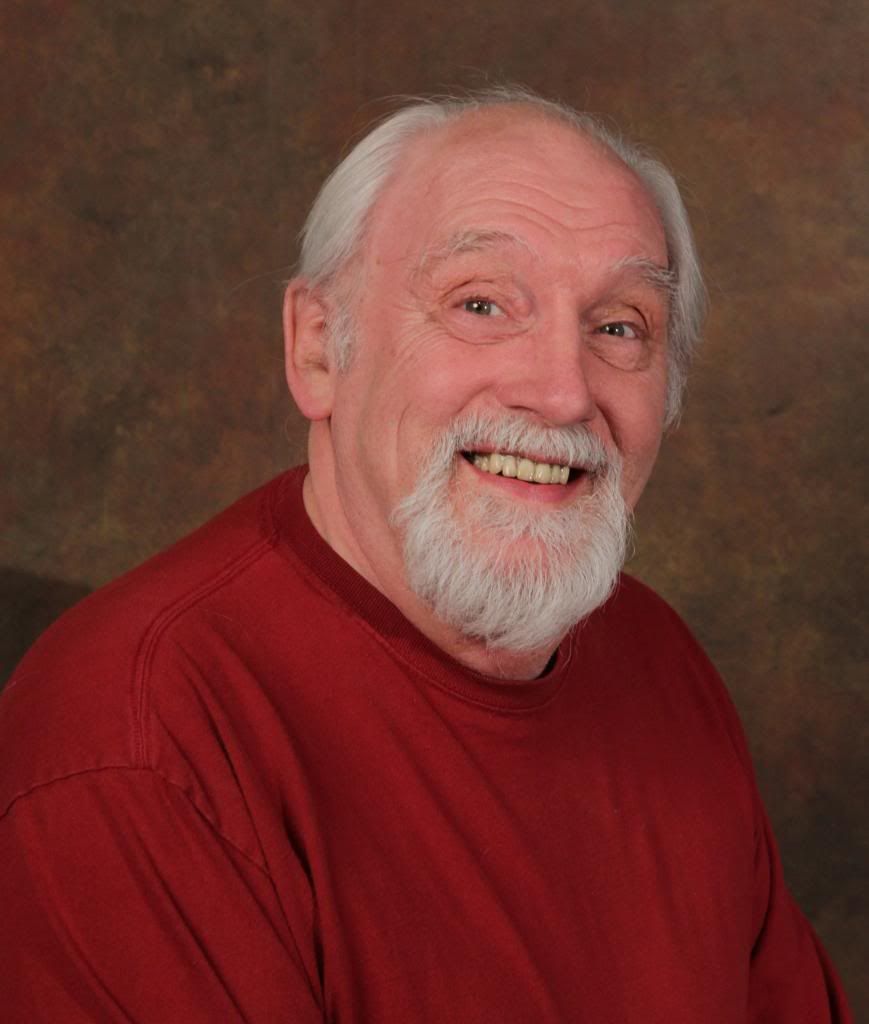 Q: Where are you from? 
A: I am originally from Minnesota where I grew up on a farm in the western-central part of the state.
Q: What do you do at UW-Whitewater?  
A: I teach in the Theatre/Dance Department   (acting, directing, theatre history), direct plays, and run a theatre camp for high school students in the summer.
Q: What is your favorite thing about UW-Whitewater? 
A: The Center of the Arts, of course!! 🙂 It's such a creative and lively part of the campus.
Q: What are some of your hobbies? 
A: Fantasy football in the fall, canoeing in the summer, collecting jazz CDs always.
Q: If you could have any superpower what would it be and why? 
A: [To fly and have super strength]…As a boy I was a fan of Captain Marvel, who, like Superman, could fly and had super strength, which he used to combat crime.
Q: What's your favorite movie? 
A: My current favorite movie is Red but I also like (and own) the Bourne films.  Musicals are high on my list, as well.
Q: What's your favorite book? 
A: My favorite authors right now are James Patterson and Vince Flynn, but I would be hard pressed to narrow it down to one book!
Q: What is your best advice for students? 
A: Attend all classes and show an interest!
Q: What's one thing that you want people to know about you? 
A: I am an avid advocate of the arts
Here is Grover's professional bio to learn more about him:
Dr. Grover received his MA at California State University– Sacramento, and his Ph.D at the University of California – Davis. Since coming to UW-Whitewater in 1974, he has taught acting, directing, theatre history and literature, plus World of the Arts, a course he created with two other professors. He directs three productions a year and a one-week high school summer theatre camp which he founded in 1980. He also supervises theatre education students, serves as an adjudicator at the Wisconsin High School Theatre Festival, and is an advisor to the theatre division of the WHSFA. He is a volunteer host on "The Park Bench" a Whitewater television show airing on digital station 990.
To see some of Grover's directing work in action, go see the Theatre/Dance and Music Department's musical that opens at the end of February.
The Drowsy Chaperone runs from February 26-28 and March 1-2 in the Barnett Theatre at the Greenhill Center of the Arts. Show times are at 7:30pm and tickets can be purchased by visiting or calling the Box Office at 262-472-2222.
Thanks for being our Featured Faculty for this Friday Grover! Check back next week to see who our next Featured Faculty will be. See you then!