He's a Master Advisor for the College of Arts and Communication, enjoys horse riding and working out, and has a passion for UW-Whitewater. Have an idea who it is? The featured faculty for this week is Bill Lowell from the Communication Department. Read on to find out more about him.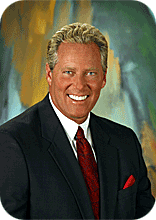 Q: Where are you from?
A: Currently I live in Eagle, Wisconsin but I was born in Madison and was raised in a small community outside of Madison named Deerfield.
Q:  What do you do at UW Whitewater?
A: I teach in the Communication Department and serve on the Dean's Advisory Board of the College of Arts and Communication.  In addition, I am a Master Advisor for the College.  Finally, I supervise the internships for Corporate Health Communication, Organizational Communication and Public Relations.
Q:  What is your favorite thing about UW Whitewater?
A: I really cannot think of my favorite thing about UW-Whitewater.  I have so many things that I enjoy about the university.  Let's start with the thought that it is a great university.  The faculty, administration and students are very special to me.
Q:  What are some of your hobbies?
A: My hobbies include working out, riding horses, reading, watching movies and serving on several boards of non profit organizations.
Q: What's the best thing you have ever done that you suggest others try?
A: This is an easy one!  Spend a week on a dude ranch and participate in a cattle drive.  It is exhilarating and a lot of fun.  There are no additional words to describe it.
Q: What's your favorite movie?  Book?
A: I have so many movies that I enjoy that it would be hard to pick a favorite.  I always enjoy watching Love Actually and White Christmas every holiday season. I really like the Godfather, American Graffiti and I try not to miss a Jack Nicolson movie, whatever it is.  Although I do not have a favorite book, my favorite author is Nelson DeMille.  I have read every book he has written.  I also like almost all of Larry McMurtry's books, especially, The Last Picture Show.  One book that I seem to recommend to a lot of people is Pale Horse Coming by Stephen Hunter.
Q: What is your best advice for students?
A: I would offer three pieces of advice:  First, I would suggest that students participate in at least one internship and hopefully two before they graduate.  Two, network with as many people as possible and build connections.  Most importantly with regard to networking, do not "use" people.  Networking is a relationship- building activity and that means it is not a one-way relationship.  Give as much as you get.  Third, always stretch yourself.  Say yes to things that you may not want to do and really think about things before you say no.  Doing things that stretch you will make you a better person and more-rounded individual.
Q: What's the one thing that you want people to know about you? 
A: The one thing I want people to know about me is that I truly love the University of Wisconsin-Whitewater and I am very proud to be affiliated with such a terrific place.
Thank you for being our featured faculty this Friday Bill Lowell! As the summer begins, the College of Arts and Communication blog will be switching to every other Friday for the featured faculty post. Have a good summer!